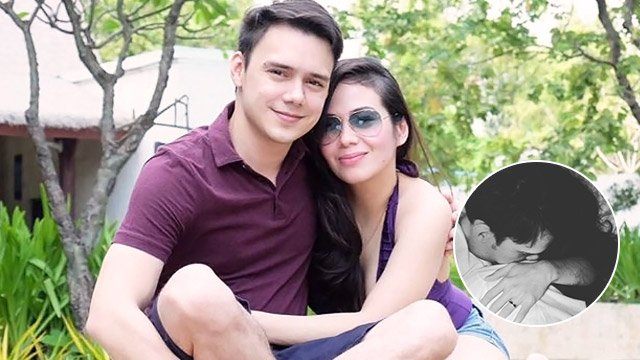 Just a few days ago, actor Patrick Garcia and his wife, Nikka Martinez expressed their support for each other on social media after Nikka suffered a miscarriage three months into her pregnancy. This was revealed when, in his post on Instagram, Patrick shared a photo of him tightly hugging his wife with the caption: "Everything is going to be ok..."
ADVERTISEMENT - CONTINUE READING BELOW
They were then flooded with comments of support and condolences after Nikka replied to one of the comments, saying that they had lost their baby.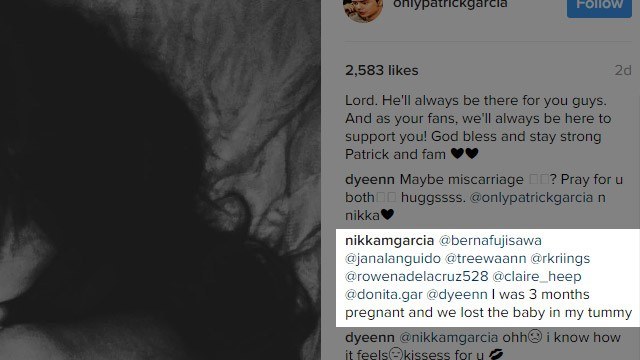 CONTINUE READING BELOW
Recommended Videos
The baby would have been the couple's third child, after two daughters Chelsea and Patrice.
Despite what happened, there were a few who hurled rude and insensitive comments at the couple. In Smart Parenting's post on Facebook, Nikka couldn't help but respond to the basher who told her it was her 'karma' for losing the baby. "What a very painful thing to say. From someone who knows nothing about what truly [happened] between my husband and Jennylyn! I wish you never go through what we went through. God bless you Always, Yeth," she wrote. "Please watch what you say. Karma might just hit you because of the hurtful things you are saying now."
ADVERTISEMENT - CONTINUE READING BELOW
Nikka Martinez isn't the only known personality to have suffered a miscarriage; other actresses such as Mariel Rodriguez and Rica Peralejo have also experienced it and it is not something that can be controlled by the mother. According to Sherri Ann Suplido M.D., an obstetrician-gynecologist who specializes in perinatology, it's caused by choromosal abnormalities or infections, especially if a woman has already given birth with no complications before, and if she has no history of other conditions like diabetes or hypertension.
This means that it's not the mother's fault when they lose the baby, and every woman who suffers a miscarriage should be given time to recover both physically and emotionally.
We're hoping that Nikka and Patrick stay strong during this ordeal.
Load More Stories