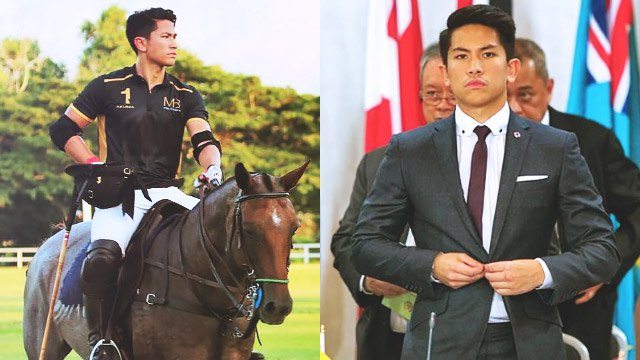 Move aside Prince Harry, there's a new prince that's capturing the hearts of ladies everywhere! And before revealing his ideal woman, let's get to know him first.
Meet Prince Abdul Mateen, the fourth child of Hassanal Bolkiah, Sultan of Brunei.
Based on his Instagram, he looks like a pretty cool guy. He does golf, boxing, polo, and loves to bask in the sun!
ADVERTISEMENT - CONTINUE READING BELOW
In an interview with GQ magazine, the 25-year old Prince shared other interests he has aside from being great in every royal sport imaginable.
"I was in the military, so anything that keeps me fit and going makes me happy. The moment I feel my fitness level dropping, it makes me feel funny, so being active and staying in shape is very important to me. Flying is another thing I'm very interested in, and pursuing."
CONTINUE READING BELOW
Recommended Videos
Of course, he is not just all about the good looks, he's got the academic skills, too. He earned his Master's Degree in Arts from the University of London's School of Oriental and African Studies last year; he graduated from the prestigious Military Academy Sandhurst and is a lieutenant in the Brunei armed services. 
When asked about his ideal type, he answered with a smile. "Well, in just a few words I would say someone who is in genuine and real. Someone who is very simple, that's what I like."
ADVERTISEMENT - CONTINUE READING BELOW
So, genuine, real and simple. Take note, ladies! *wink*
Comments
Load More Stories