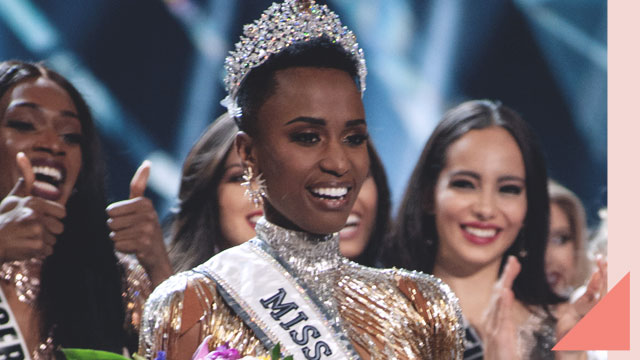 Miss South Africa is Miss Universe 2019!
Besting 90 countries, Zozibini Tunzi wowed Atlanta, Georgia and the rest of the world with her stellar performance throughout the pageant. 
A crowd-favorite, she has consistently given strong statements and answers, which has eventually led her to winning the crown. 
ADVERTISEMENT - CONTINUE READING BELOW
For the final question, which was about the most important thing young girls should be taught today, Zozibini said:
"I think the most important thing we should be teaching young girls today is leadership. It's something that has been lacking in young girls and women for a very long time, not because we don't want to, but because of what society has labeled women to be. I think we are the most powerful beings in the world, and that we should be given every opportunity, and that is what we should be teaching these young girls—to take up space. Nothing as important as taking up space in society and cementing it."
She also finished strong in the pageant's newest portion, the closing statement:
"I grew up in a world where a woman who looks like me, with my kind of skin and my kind of hair, was never considered to be beautiful. And I think that it is time that that stops today. I want children to look at me and see my face, and I want them to see their faces reflected in mine."
CONTINUE READING BELOW
Recommended Videos
Congratulations to the new Miss Universe!
Load More Stories