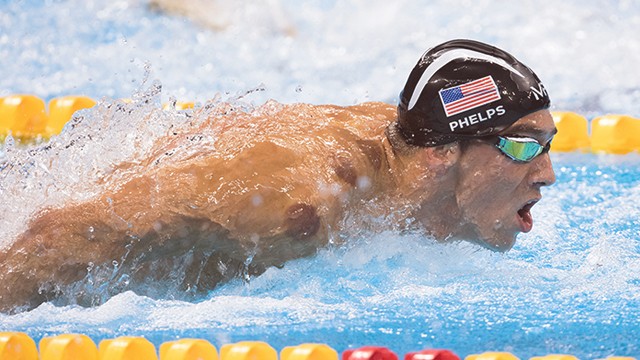 Michael Phelps, the greatest Olympic athlete of all time, plans to retire after winning his 23rd Olympic gold medal.

The 31-year-old secured his fifth gold medal at the Rio Olympics on Saturday, when he teamed up with Ryan Murphy, Cody Miller and Nathan Adrian for the men's 4×100 meter medley relay. The record-breaking swimmer, who has won 28 medals from five Olympic Games after making his debut in 2000, told BBC Sport he is now finished with swimming.
ADVERTISEMENT - CONTINUE READING BELOW
CONTINUE READING BELOW
Recommended Videos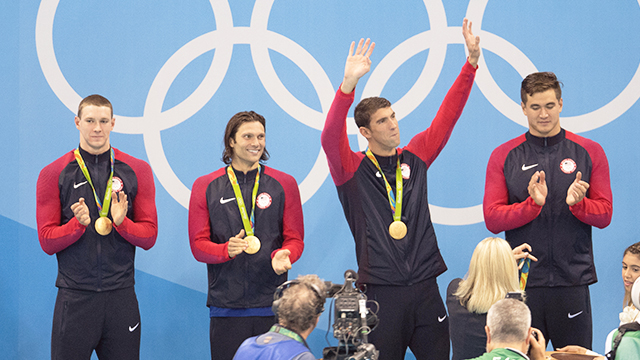 "Getting off the bus and walking to the pool tonight, I pretty much felt myself starting to crack," said Phelps. "Last warm-up, last time putting on a suit, last time walking out in front of people, representing my country… it's insane.

"This all started with one little dream as a kid to change the sport of swimming and try to do something nobody has ever done. It turned out pretty cool. I've lived a dream come true. Being able to cap it off with these Games… it's just he perfect way to finish," he added.

The Baltimore native has won 23 golds, three silvers, and two bronzes, in an unprecedented career that has now come to an end.

His fiance Nicole Johnson, mother to his three-month-old son Boomer, echoed Phelps' retirement sentiments. "I'm at a loss of words… Just so incredibly proud of @MichaelPhelps and the amazing week he's had!! What a way to close this chapter," she posted on Twitter.

Cody Miller, who swam in the gold-medal winning relay race on Saturday, said, "The G.O.A.T (Greatest Of All Time) Michael Phelps isn't just an incredible swimmer.. He's an incredible person and team-mate."

And even President Barack Obama had something to say about the most decorated Olympic athlete, as the White House's official Twitter account posted a touching message to the swimmer, which read: "Hard work, focus, and a dream – that's the spirit of Michael Phelps. Tonight, we congratulate him and all of Team USA on making history."

DJ and TV personality Ryan Seacrest, who is in Rio hosting Olympics coverage, tweeted, "23 golds!! We may never see this again. Congrats @MichaelPhelps."

"Capped It!! Pool Dominance!! Go USA!!!" wrote Samuel L Jackson, who has been tweeting regularly as he watches the success of Team USA.

One person who may be more excited about his career coming to an end is his fiance Nicole, who has revealed the pair have finally set a wedding date.

"We have a date," she told Access Hollywood. "It'll be small and intimate for the wedding, and then we're throwing a massive bash for everyone in the states. We're kinda getting
things rolling; I've been planning as we've been leading up to (the Olympics)."

"So I think I have the wedding in order, and now it's on to the party for the fun," she added.

The former Miss California and Phelps became engaged in February, 2015 after dating on-and-off since 2007.
ADVERTISEMENT - CONTINUE READING BELOW
Comments
Load More Stories