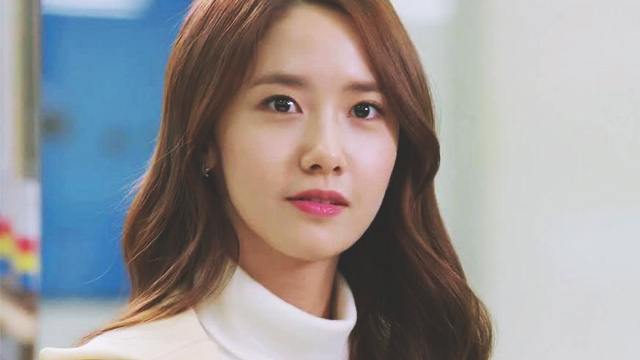 It's not a secret that Korean dramas have a special place in our hearts. For some, it's their happy place to experience kilig and good vibes while most watch Korean shows to relieve the stress they go through in everyday life. Aside from those, there are a lot of lessons about life and love we can also pick up from our favorite K-drama series:
ADVERTISEMENT - CONTINUE READING BELOW
Surround yourself with positive people who believe in you.
They say your friends are the brothers and sisters God didn't give you, so it's really important to cherish the ones you have now. Just like in A Gentleman's Dignity, the four guys were there for one anoother through thick and thin.
Now that you're in your 30s, you should be aware of who your real friends are and appreciate them for all the things you've gone through together.
You shouldn't change yourself just to get into a relationship.
Kim Sam Soon (Kim Sun-Ah) in My Name is Kim Sam Soon was unlike the other girls – she didn't see herself as pretty but she kept doing her own thing and eventually met a guy who loved her for who she is.
Ladies, you don't have to change yourself just for a guy to like you. It's about time to stop settling for Mr. Right Now and patiently wait for Mr. Right.
Stand up for what you think is right.
Geum Jan Di (Kim Hye Sun) of Boys Over Flowers wasn't really fitting in well in her new campus thanks to the bullying of all the students there. Plus, she had to deal with four rich boys who think they can do whatever they want with anyone – but she's a fighter and teaches the leader a lesson he'll never forget.
Whether that's at home or in the workplace, when you don't stand up for what you think is right, those around you will think that you agree with what's happening even if you're opposed to it.
Love comes when you least expect it.
Love moves in mysterious ways and just like in Descendants of the Sun, Captain Yoo (Song Joong Ki) and Dr. Kang found love in the most unexpected time and place – in the middle of a war. If you feel like the clock is running out for you when it comes to finding the one, don't lose hope, it'll come when you least expect it.
ADVERTISEMENT - CONTINUE READING BELOW
Hard work will eventually pay off.
Nam Da Jung (Im Yoona) on Prime Minister and I is a reporter for a tabloid and is despised by her fellow media men for covering the same beat as theirs, but even though she was ridiculed for being assigned to a serious matter, she prevailed and was able to write a good piece.
In life, people will try to put you down and you'll feel like giving up along the way but you have to be stronger than that and show them that with your hard work and determination, you are deserving of where you are now.
Be yourself and the right person will come.
Cheon Song-Yi or popularly known as Steffi Cheon (Jun Ji Hyun) in My Love From the Stars is unlike any other actress you've met; she's quirky, funny, and has a little bit of attitude on the side but because of her sassiness and fierceness, she proved those who are trying to pull her down wrong, and even managed to attract a rather charming 'alien' in Matteo Do (Kim Soo Hyun). So in a world full of people-pleasers, be a Steffi Cheon and just keep doing you.
ADVERTISEMENT - CONTINUE READING BELOW
Load More Stories