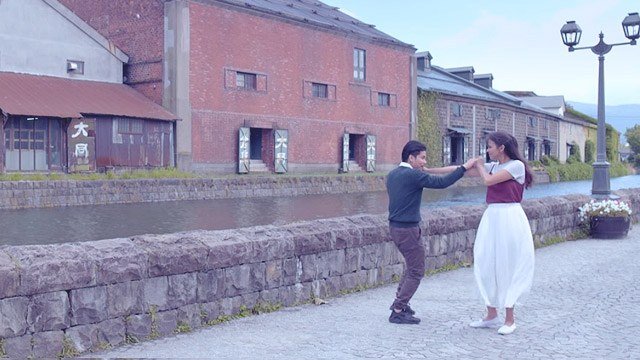 Not too long ago, local romantic comedy movies experienced a renaissance with the rise of hugot culture (That Thing Called Tadhana, English Only, Please).
Until, of course, everyone started doing their own version using the same formula (hugot + travel + Jennylyn Mercado + Antoinette Jadaone) that the genre became trite.
Director Sigrid Andrea Bernardo tries to buck the trend with her mid-year offering, Kita Kita, starring the unlikely pairing of Empoy Marquez and Alessandra de Rossi on the big screen.
More From FemaleNetwork.com
Watching the first few trailers has convinced us that there's more to this love story than meets the eye; a breath of fresh air compared to its more recent predecessors.
Un-leading man
What Empoy has that both Piolo Pascual (producer) and John Lloyd Cruz don't is...well, nothing really. This might just work out for Empoy, who average-looking guys can relate to easily.
Genuine spark
To call him and Alex a match made in heaven isn't a knock on the latter. They're both known for their quirky sense of humor, which makes the romance even more believable.
More From FemaleNetwork.com
Dreamy backdrop
South Korea may have been closer to the hearts of Pinoys with the ongoing Hallyu revival in our country, but Japan is still one of the most romantic and scenic places for a movie like this one. There is a certain fairytale grandeur in mountain ranges, flower gardens, and even ramen places. Setting plays a huge role in painting the narrative, and the island of Hokkaido does a fine job.
Familiar plot
Although it really isn't. What looks like a typical rom-com centered around inner beauty could actually reveal a deeper storyline, judging by that final scene from the trailer. Just like a failed romance, the trailer makes you feel good for the most part then leaves you hanging all of a sudden.

Kita Kita, produced by Spring Films, is now showing in cinemas nationwide
This story originally appeared on Fhm.com.ph.
* Minor edits have been made by the Femalenetwork.com editors.
Latest Stories
Load More Stories