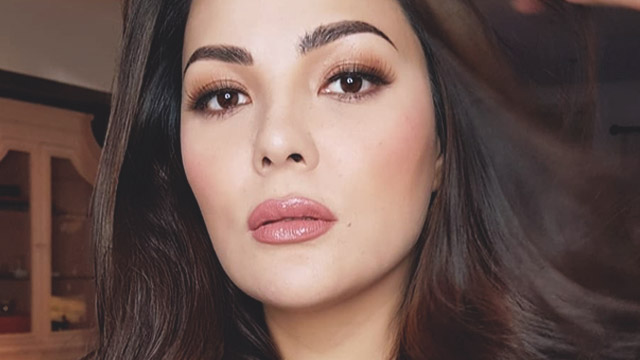 KC Conception has never shied away from people who would criticize her body on social media, as seen in a June 30 Instagram post wherein she wore an off-shoulder outfit.
In the comments section, someone posted, "Ang taba na ni KC" 
ADVERTISEMENT - CONTINUE READING BELOW
CONTINUE READING BELOW
Recommended Videos
To this, the actress replied: "Hi dear, pag pumayat ako will you cheer for me or bash mo parin ako?"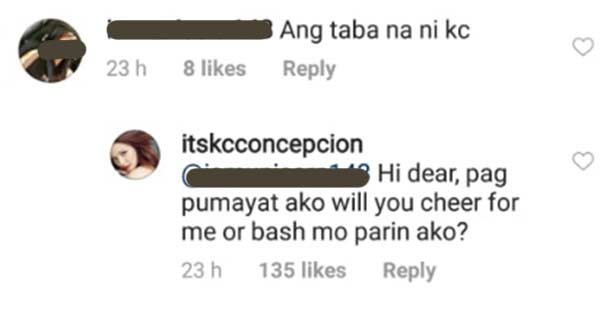 When another commenter said that she actually lost weight and asked her how she did it, KC said, "No rice. I just eat Adlai during the day and fish / chicken, and I walk for 30 mins each day." 
ADVERTISEMENT - CONTINUE READING BELOW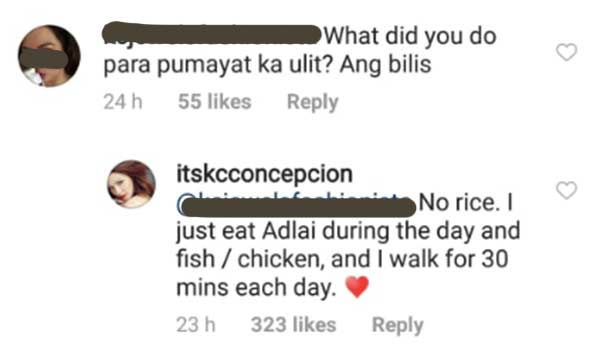 KC also expressed her gratitude to her supporters who left messages of positivity on her IG account: "Thank you, what you give you will get [hearts emoji] I wish the same for you!!!"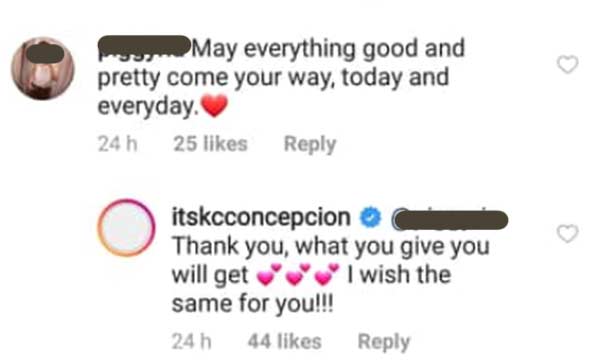 ADVERTISEMENT - CONTINUE READING BELOW
Previously, the actress posted at length about moving away from toxicity, saying, "Being on a diet isn't always what you eat. Doesn't it also mean eliminating (or at least avoiding) toxic situations, people + thoughts from your everyday life? It's actually simple. What you invest ur energy in, good OR bad, will grow.
"Everyday I try to surround myself with people who make me feel good, not otherwise. And I love being around people who I care about and admire."
While women should love themselves whatever their shape and size, the comment "ang taba mo" often gives the wrong connotation that one should not be curvy, or that curvy women are immediately unhealthy. Being healthy looks different on every person. The bottom line is, it always pays to listen more to doctors and to health experts rather than to unfounded chatter online and offline.
Aside from KC, actress Solenn has also spoken about similar comments in one of her past blog posts: "Since when did 'Tumaba ka' become society's new 'Hello'? ...Whatever the cause, people now have forgotten that health is more important than size and that meaningful conversations are so much helpful than unsolicited criticism. 
ADVERTISEMENT - CONTINUE READING BELOW
She ended her article with a few pieces of advice, "Stop shaming, stop hating! If ever someone ever comes up to you and says Those Words again, just smile and walk away. Trust me, you are so much happier than they are—and that already makes you the better person."
With additional reporting by Charlene J. Owen.
This story was traslated from Filipino and originally appeared on PEP.ph.
Comments
Load More Stories