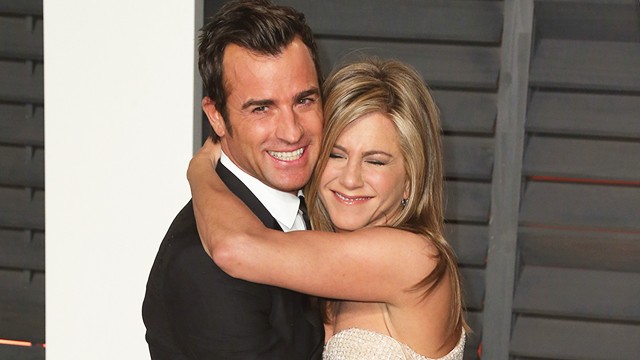 Justin Theroux and Jennifer Aniston's marriage works because they just simply "get along."

The Hollywood couple started dating in 2011, after meeting on the set of the movie Wanderlust. Justin popped the question to the former Friends star in 2012, and the couple later wed in a surprise star-studdedceremony in August, 2015.

And Theroux knows exactly why he and his 47-year-old wife have a great relationship. "We appreciate each other's sense of humor, we respect one another and we get along," he told Entertainment Tonight. "I know it sounds simple but it's true!"

The 45-year-old plays Tom Watson, the creepy ex-husband of Emily Blunt's troubled Rachel Watson in new thriller The Girl on The Train. And despite playing such an unnerving character in the big-screen version of the best-selling book, Justin revealed his famous wife "loved" the movie.

"She knew (I was playing a creep), yeah she had actually already read the book so she was like, 'What? This is happening? What?' But yeah, she was excited," Theroux recalled. "We saw the film together a couple of months ago actually, just an early cut."

On the subject of his wife, Justin also revealed what he thinks Jennifer's best movie is. "I think Cake," he told E! News. "Not just because it was her most recent one. I loved her in Good Girl, and her comedies are fabulous. Loved her in Wanderlust… She's always so present and good."

And fans of the Hollywood couple might not have to wait too long to see the pair working together on the big screen. "We would love to, of course. You know, it's that thing of I have been working for the last three years on the TV show (The Leftovers) which has prevented me from working on anything else," he explains.

"And it has to be the right thing and something the both of us want to do, you know. We'll see," Justin added.
CONTINUE READING BELOW
Recommended Videos
ADVERTISEMENT - CONTINUE READING BELOW
Comments
Load More Stories