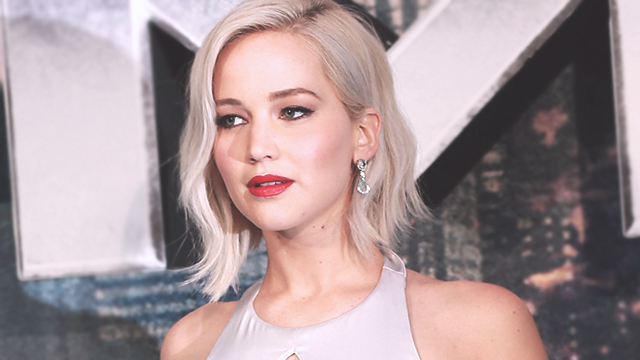 Jennifer Lawrence's greatest fear is that she will not be able to experience motherhood.

The Hunger Games star, 26, is an avid reader and one short story by Slaughterhouse-Five author Kurt Vonnegut has left her fearing that overpopulation may result in governments seeking to prevent people having children.
ADVERTISEMENT - CONTINUE READING BELOW
CONTINUE READING BELOW
Recommended Videos

The dystopian tale, titled Welcome to the Monkey House sees a world government administer a drug that numbs sexual desire in order to stem population growth that has caused the Earth's human inhabitants to number 17 billion.

When asked by Vanity Fair magazine what her biggest irrational fear was, Jennifer, who recently begun dating filmmaker Darren Aronofsky, 47, said, "I don't know if you've ever read the Kurt Vonnegut short story where everyone has to take these pills that make your private parts feel like wet sponges and then nobody can have sex and no one can procreate, and so by the time I'm older, and I'm like, 'I think I want to be a mother,' they're like, 'You can't. Your private part feels like a sponge.'"

Jennifer also said she feared the Zika virus, which swept through South America last year and causes birth defects in children born to infected women, was comparable and was going to stop people procreating.
ADVERTISEMENT - CONTINUE READING BELOW

"My biggest irrational – hopefully – fear is that the Zika virus is going to be the solution to overpopulation," she said.

Zika, which is spread by mosquitoes, has since spread to the south of the U.S.

As well as opening up about her fears for the future, Jennifer explained to Vanity Fair that she was extremely protective of her privacy and did not enjoy unwittingly being accosted by fans.

"I get very protective of my space. It took me a long time to be able to do that," she explained. "But if I'm eating dinner and somebody comes up and a flash goes off from someone's iPhone camera, I am really rude to that person. Then other people at the restaurant will see and be like, 'Oh, damn, I don't want to do that.' Privacy is a full-time job and I work very hard at it."
Comments
Load More Stories