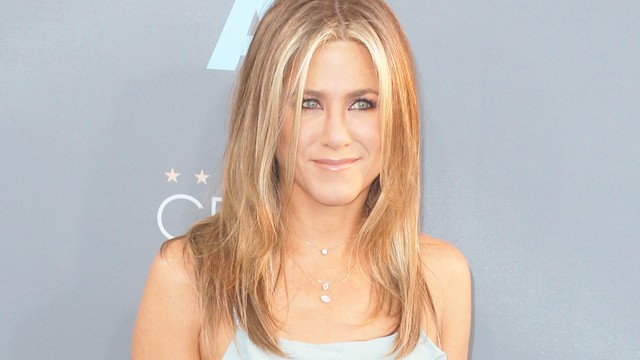 Jennifer Aniston has taken aim at gossip mongers' constant objectification and scrutiny of women in a passionate new essay.

Last month, tabloid editors and online gossips went crazy after vacation shots of the former Friends star and her husband Justin Theroux left them feeling sure the images offered photographic evidence the actress was pregnant.

In one of these pictures, she wore a long jacket and appeared to be covering up what could have been a growing bump with a handbag, while other photos of the couple sunbathing led some to believe the 47-year-old was sporting a baby belly.
ADVERTISEMENT - CONTINUE READING BELOW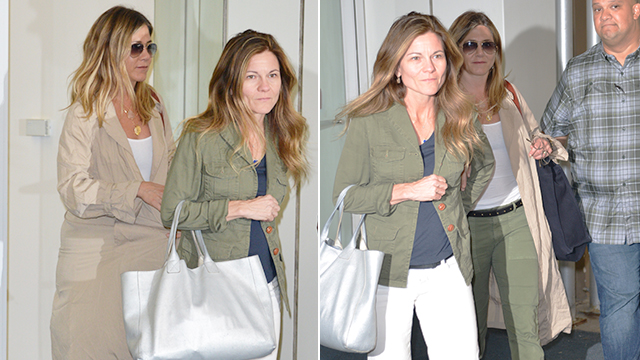 But her representative Steven Huvane was quick to shoot down rumors she is with child, telling WENN the story "is a complete fabrication," adding, "Jennifer is not pregnant."

And on Tuesday, the usually rumor reticent actress decided to take matters into her own hands by writing a strongly-worded missive on The Huffington Post, describing her frustration over the "lies" tabloids have been consistently publishing throughout her decades-long career in showbusiness.

"For the record, I am not pregnant. What I am is fed up," she wrote. "I'm fed up with the sport-like scrutiny and body shaming that occurs daily under the guise of 'journalism,' the 'First Amendment' and 'celebrity news.'
ADVERTISEMENT - CONTINUE READING BELOW

"Every day my husband and I are harassed by dozens of aggressive photographers staked outside our home who will go to shocking lengths to obtain any kind of photo, even if it means endangering us or the unlucky pedestrians who happen to be nearby. But setting aside the public safety aspect, I want to focus on the bigger picture of what this insane tabloid ritual represents to all of us."

She continued, "If I am some kind of symbol to some people out there, then clearly I am an example of the lens through which we, as a society, view our mothers, daughters, sisters, wives, female friends and colleagues. The objectification and scrutiny we put women through is absurd and disturbing. The way I am portrayed by the media is simply a reflection of how we see and portray women in general, measured against some warped standard of beauty."

Jennifer went on to explain how these unattainable concepts of beauty start with young girls, but is inevitably carried on into adulthood, adding, "We use celebrity 'news' to perpetuate this dehumanizing view of females, focused solely on one's physical appearance, which tabloids turn into a sporting event of speculation. Is she pregnant? Is she eating too much? Has she let herself go? Is her marriage on the rocks because the camera detects some physical 'imperfection'? The objectification and scrutiny we put women through is absurd and disturbing."

And the actress says that in light of recent tragedies in the U.S. and around the world, her view of the unfair way females' are treated in the media has been even more prevalent, writing, "The sheer amount of resources being spent right now by press trying to simply uncover whether or not I am pregnant (for the bajillionth time… but who's counting) points to the perpetuation of this notion that women are somehow incomplete, unsuccessful, or unhappy if they're not married with children. In this last boring news cycle about my personal life there have been mass shootings, wildfires, major decisions by the Supreme Court, an upcoming election, and any number of more newsworthy issues that 'journalists' could dedicate their resources towards."

Jennifer added her belief is that women hold the power to their own destiny and happiness, and shouldn't let others, especially the media, determine their presupposed version of "happily ever after."
ADVERTISEMENT - CONTINUE READING BELOW

"We are complete with or without a mate, with or without a child," she wrote. "We get to decide for ourselves what is beautiful when it comes to our bodies. I have grown tired of being part of this narrative. Yes, I may become a mother some day, and since I'm laying it all out there, if I ever do, I will be the first to let you know.

"But I'm not in pursuit of motherhood because I feel incomplete in some way, as our celebrity news culture would lead us all to believe. I resent being made to feel 'less than' because my body is changing and/or I had a burger for lunch and was photographed from a weird angle and therefore deemed one of two things: 'pregnant' or 'fat.' Not to mention the painful awkwardness that comes with being congratulated by friends, coworkers and strangers alike on one's fictional pregnancy (often a dozen times in a single day)."

Jennifer ended her essay by calling on all females to change their perspective on what they read in the tabloid papers and online, concluding, "From years of experience, I've learned tabloid practices, however dangerous, will not change, at least not any time soon. What can change is our awareness and reaction to the toxic messages buried within these seemingly harmless stories served up as truth and shaping our ideas of who we are.

"We get to decide how much we buy into what's being served up, and maybe some day the tabloids will be forced to see the world through a different, more humanized lens because consumers have just stopped buying the bulls**t."
ADVERTISEMENT - CONTINUE READING BELOW
Comments
Load More Stories