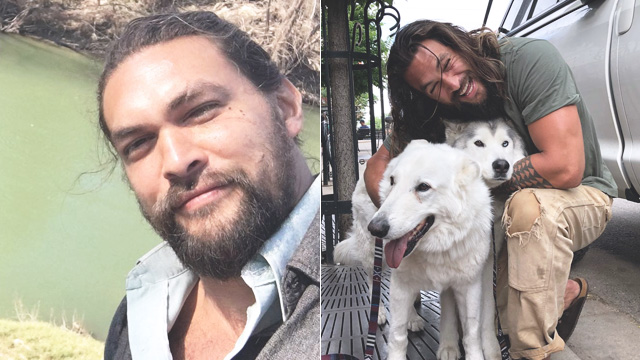 You've fallen in love with him as Khal Drogo in Game of Thrones and have marveled (no pun intended) at how perfect he was for the role of Aquaman in DC's past superhero films. Now that the King of the Ocean is having a movie of his own, it looks like he's not about to forget about his Filipino fans, as Jason Momoa with be coming to the Philippines for Aquaman's Asian premiere on December 11.
ADVERTISEMENT - CONTINUE READING BELOW
CONTINUE READING BELOW
Recommended Videos
According to an article on Pep.ph, the actor will be coming with co-star Amber Heard, and will also be attending a fan event on the same day.
Jason plays Arthur Curry, the half-human, half-Atlantean son of Queen Atlanna (Nicole Kidman), who, together with Mera (Amber Heard), goes back to the sea to reclaim his history and eventual destiny.
Can't wait for December? Here are a few titles you can watch to whet your appetite:
Game of Thrones
Yup, we're mentioning this twice. The Dothraki warlord and Daenerys' Sun and Stars was gone by the time season one ended, but we're still definitely missing his character. (Warning: there are spoilers in the clip below!)
Justice League
The big five (well, six) of the DC Universe all in one action-packed movie? Why not!
Batman VS Superman: Dawn of Justice
Well, it was just a cameo, but we're not complaining.
ADVERTISEMENT - CONTINUE READING BELOW
Frontier
This on-going Canadian TV series sees Jason Momoa as a half-Irish, part-Cree outlaw.
Once Upon a Time in Venice
He played a drug lord in this action-comedy headlined by Bruce Willis.
Conan the Barbarian
Long before he was Khal Drogo, he was Conan the Barbarian, exactor of vengeance.
Baywatch
And even farther down memory lane, Jason plays Jason in the original Baywatch series. Watch out for that killer smile!
Comments
Load More Stories