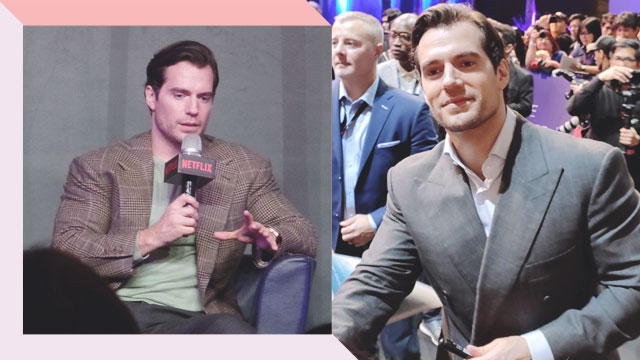 If you're looking for a new series to binge watch over the holiday break, The Witcher, based on the best-selling books by Andrzej Sapkowski, may just be what you need for a fun and thrilling watch party. Starring Henry Cavill as Geralt of Rivia, the show follows the story of Geralt, a monster hunter who is trying to find his place in a world where people can be more dangerous than beasts. The fantasy drama series is created for Netflix by Lauren Schimidt Hissrich, the same writer and producer behind Daredevil, The Defenders, and The Umbrella Academy, to name a few. Henry and Lauren visited Manila to promote the show and we're lucky enough to learn a few tidbits about it that got us even more excited.
ADVERTISEMENT - CONTINUE READING BELOW
CONTINUE READING BELOW
Recommended Videos
In an exclusive press conference, Lauren was asked how she approached such a big project from a woman's perspective and how she built the characters of Ciri and Yennefer, the story's two strong female leads.
"That's a really interesting question because I never think of myself as a female writer. I'm just a writer trying to tell good stories. What's important to me is to make sure that the stories that we're telling about women are as dimensional and interesting as the ones we're telling about men. It's not about women being more important, it's not about men being more important. It's about making sure that all these characters are fully fleshed out," she explains.
Primarily shot in Budapest, Hungary, the series promises to deliver not just characters we can relate to, but an epic viewing experience that showcases impressive production and unforgettable fight scenes. At the center of it all is Henry Cavill, who cannot wait to share the show with fans. "We have worked so incredibly hard on creating this show. This has been a very long journey for both of us and we both put everything we have into this," he shares.
ADVERTISEMENT - CONTINUE READING BELOW
Excited to see Henry play Geralt? Here are a few more things we learned that makes him the perfect choice for the part:
1. He wanted to get the role so bad.
When he learned that Netflix was making The Witcher into a show, he immediately called his agents to let them know he wants to do it. He even kept on calling them to get updates. The producers went on with the usual casting process, meeting 207 potential Geralts along the way, but while writing it, Lauren always heard Henry's voice inside her head. Henry was eventually invited to audition for the role, and the rest, as they say, is history.
2. He did his own stunts!
Rest assured that all those intense fight scenes are done by Henry – including an 18-foot drop featured in one big scene.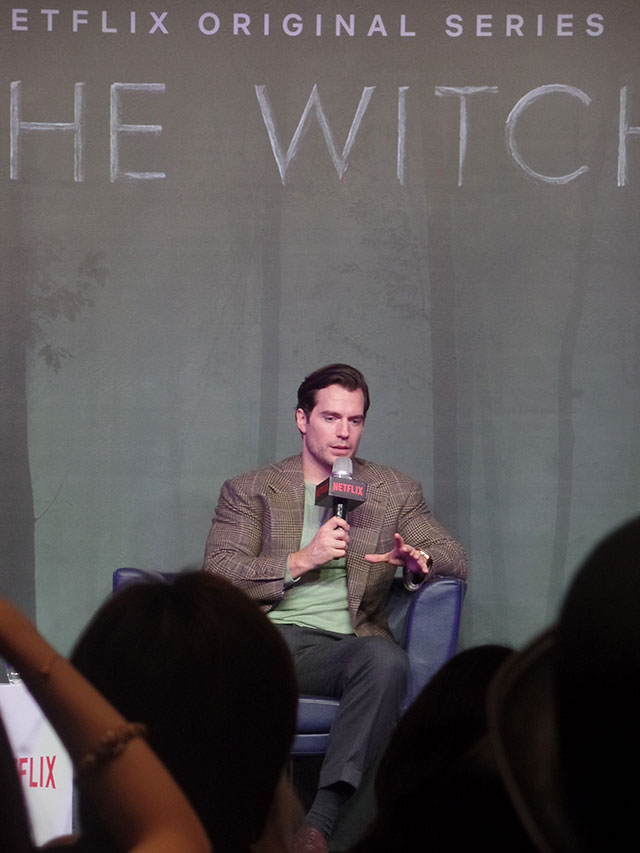 ADVERTISEMENT - CONTINUE READING BELOW
3. He's a true professional.
Lauren has only good words to say about Henry. "One of my favorite things about Henry is how seriously he takes the job. He not only shows up prepared, he knows Geralt inside and out, better than I do now. He also shows up on time, ready to work with a great attitude and to me that's all I want at work every day so that partnership has just been amazing between us," she explains.
4. Working on The Witcher is a dream come true.
"I've been preparing for this my entire life. For me, personally, this is a dream come true. I'm a love of the fantasy genre and Geralt in particular. It's a cross between two loves of mine – PC gaming and fantasy genre reading. To have this so close to being released is an incredibly exciting time for me," he shares. Good to know that The Witcher will be having a second season so fans and Henry have a lot to look forward to!
ADVERTISEMENT - CONTINUE READING BELOW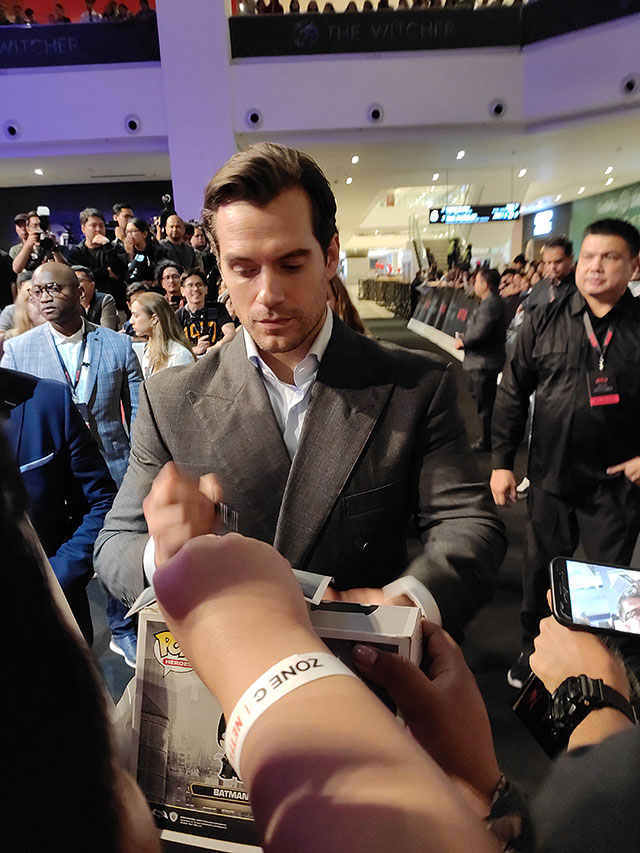 5. Geralt's horse, Roach, reminds Henry of his American Akita, Kal.
In the story, Geralt has a horse named Roach and when asked about the role the mare plays in the life of Geralt. "Roach to Geralt is his true companion, his connection to the world. Roach is much in the same way that my dog, Kal, is my companion," he muses.
ADVERTISEMENT - CONTINUE READING BELOW
6. He loves his fans.
 At the fan meet held at the Ayala Malls Manila Bay, Henry felt the love from his Filipino fans. "Thank you very much. I love you guys, too," he addressed the crowd. Before answering a few questions on stage, Henry made sure to sign as many posters, toys, and postcards as he can. He was even game to pose for selfies!
The Witcher will start streaming on Netflix on December 20.
Load More Stories