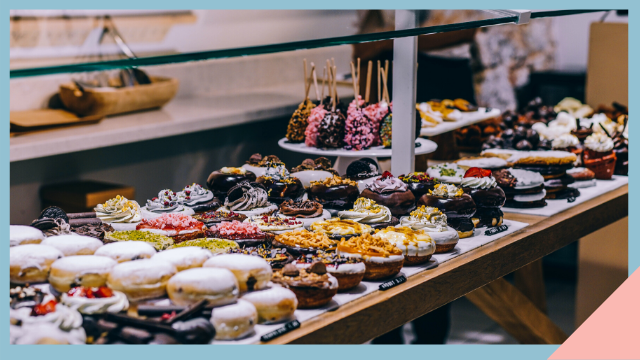 With restaurants slowly being allowed to open, you're probably wondering what dining in the new normal will be like. On June 9, the Department of Tourism released a set of guidelines for Department of Tourism (DOT)-accredited restaurants and restaurants in DOT-accredited accommodation establishments (such as hotels and resorts), some of which include the requiring of face masks and the prohibition of buffets and self-service stations.
ADVERTISEMENT - CONTINUE READING BELOW
Here's a peek at what you can expect from these restaurants by the time they reopen:
Restaurant owners
Restaurant owners must ensure their employees fill out a Health Declaration Form prior to starting their duty.
Restaurant owners have to monitor the body temperature of their employees every time they report to work.
Restaurant owners must also provide their employees with food safety apparel, which includes hairnets or haircaps, face masks, face shields, gloves, aprons, and shoe covers.
Restaurant owners should make sure all employees undergo an annual health checkup.
Restaurant owners should ensure their employees are trained and regularly updated on health concerns by installing a safety bulletin board.
Restaurant owners have to ensure the restaurant premises are properly disinfected and sanitized frequently.
The restaurant staff
Employees must ensure proper hygiene and good grooming.
Employees should avoid touching ready-to-eat foods with their bare hands.
Employees are to observe physical distancing of at least one meter from one another while working.
Employees shall wear food safety apparel while on duty.
Client-faving staff, such as waiters, cashiers, and bussers are to wash their hands with soap and water at least every 20 minutes.
The restaurant premises
Establishments can only seat up to 50% of the maximum seating or venue capacity.
Disinfectant mats shall be placed at the entrance of the restaurant.
The seats should be arranged such that it allows customers to stay one meter apart.
The distance between the backs of each chair should also be more than one meter apart.
Face-to-face seating is only allowed if there are transparent dividers—
such as acrylic plastic, plexiglass, or sneeze guards-between them.
"As far as practicable," handheld menus are to be replaced with a menu to be displayed on the counter or other visible areas.
Visible signs must be installed reminding people to wash their hands or to disinfect with alcohol upon entering and leaving the restaurant.
There shall be designated zones for pickup and takeaway, with clearly demarcated queue lines that allow for physical distancing between guests.
Alarm systems may be installed to remind employees to wash their hands rigorously every 20 minutes.
Self-service and condiment stations, buffets, salad bars, and other leisure facilities such as karaoke machines and in-house play areas are banned.
ADVERTISEMENT - CONTINUE READING BELOW
Customers
Customers not wearing masks won't be allowed inside the restaurants. These masks are to be worn at all times, except when eating and drinking.
Before entering, customers have to get their body temperature checked. Those with a fever or with flu-like symptoms won't be allowed to enter.
Customers are to fill up a health declaration form before entering.
Customers are to sanitize their footwear using sanitizing mats and drying pads installed at the entrance.
Customers are to provide their name and contact details in a contact-tracing log sheet to be provided by the restaurant.
Food service
Single-use items, such as napkins, utensils, and condiments, are to be given to the customers wrapped in biodegradable packaging.
Cashless payment, done via money transfer applications such as GCash, is encouraged, though employees can also hand and receive cash through a small tray.
It is also advised that restaurants adopt a pay-as-you-order policy.
ADVERTISEMENT - CONTINUE READING BELOW
Load More Stories