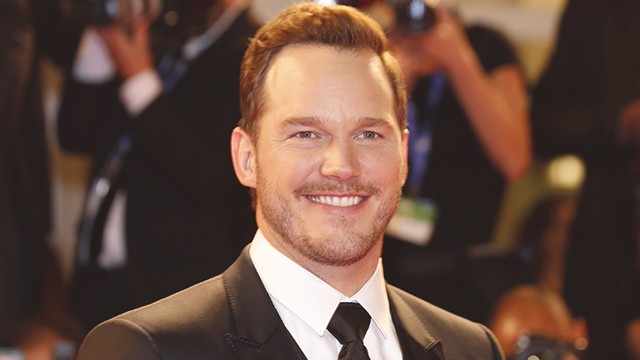 Actor Chris Pratt is taking the rest of the year off to spend quality time with his family.

The 37-year-old spent much of 2015 and the first half of 2016 away, shooting western remake The Magnificent Seven, sci-fi film Passengers, and the Guardians of the Galaxy sequel back to back, so he relished getting home to his wife Anna Faris and son Jack, four, in Washington this summer.

He recently told People, "We're having just the best time. We're fishing, crabbing, having fires, sitting around having dinner together; it's just been great, the dream summer that we've all been waiting for."

Chris is currently on a press tour for The Magnificent Seven, which hits theaters worldwide from Friday, and he reveals he is actually taking an extended break from acting.

"I've been on the road for 14 months – I did three movies back to back to back – so I'm taking six months off," he told Parade magazine.

And once he wraps promotional duties for the movie remake, Chris plans to sit back and relax on the beach with his boy.

"I'm taking Jack to Jack's Beach – which is what we named the little stretch of beach on an island up on the San Juan Islands (off the coast of Washington), where we got a place.

We're going to go back to the fort we built about a month and a half ago when we went for a short visit and see if that's still there. If not, we're going to build it again."

Chris won't be able to stay away from Hollywood for too long – he is next due to reprise his Guardians of the Galaxy role as Peter Quill and his alter ego, Star-Lord, for superhero blockbuster Avengers: Infinity War, which is currently in pre-production, while he has also signed on to star in the Jurassic World sequel, which was announced in July.
CONTINUE READING BELOW
Recommended Videos
ADVERTISEMENT - CONTINUE READING BELOW
Comments
Load More Stories