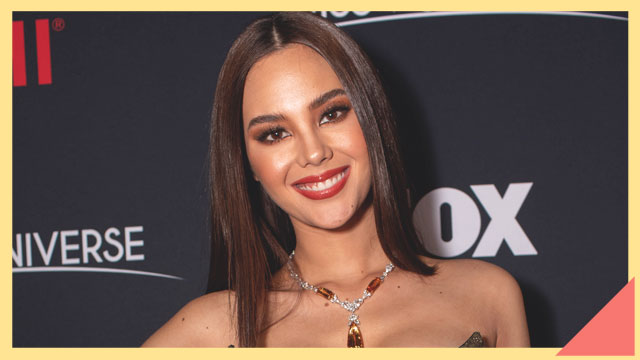 Catriona Gray will soon relinquish her crown to the next Miss Universe, and during a short interview with pageant host Steve Harvey, she mentioned that she was actually quite emotional.
"I'm seeing all the girls I'm remembering... It was just a year ago that I was in their shoes," she said. "And now being here in front of you all knowing that another amazing woman's life is going to change tonight."
ADVERTISEMENT - CONTINUE READING BELOW
When asked about what advice she would give to the women in the running for the title of Miss Universe, Catriona proved that she hasn't lost sight of her goal from the day she was crowned.
"You know what, I would tell them to know what they're here representing because we women, we don't come out here with our name across our chest. We come here representing a whole country. And I want that feeling to fill them with pride and allow them to hold their head high when they come out here and give it their best tonight."
Here are the top five finalists for Miss Universe 2019:
ADVERTISEMENT - CONTINUE READING BELOW
Recommended Videos
Load More Stories