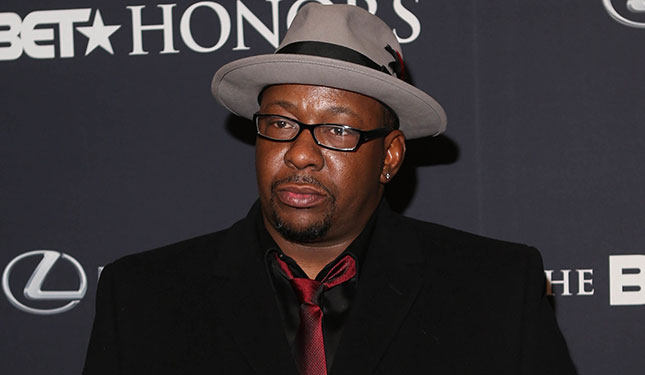 Bobby Brown once had sex with a ghost.

The R&B star, who was once married to the late Whitney Houston, has revealed he woke up one night in a creepy new mansion and found a spook on top of him.

"I bought this mansion in Georgia... this was a really, really spooky place," he told U.S. TV personality Robin Roberts during a taped 20/20 news interview, which airs in America on Tuesday night. "One time, I woke up, and yeah, a ghost... I was being mounted by a ghost."

Brown, who recounts the odd experience in full in his upcoming memoir, "Every Little Step", insists he wasn't using drugs at the time and feels sure it wasn't a crazy dream.

The 47-year-old, who also claims to have slept with Madonna and Janet Jackson, added, "I wasn't high... I was not trippin'."

During his 20/20 chat, Bobby also addressed his substance abuse issues, which landed him in the headlines more times than his hits, and revealed he's now stone cold sober.

His pregnant wife and manager Alicia Etheredge-Brown told Roberts, "When you're living with somebody who has fought so many addictions and has come so far and then you see there is still something holding them back... you just want to help them."

She went on to explain that the Bobby Brown she has come to know and love is nothing like the oddball drug abuser he has sometimes been portrayed as in the media."

"He has feelings, he has emotions," she added. "I don't think (people) know that... He has a good days and bad days, and he struggles like everybody else. He gets on his knees and he prays and he asks for support and he has really strong faith."

The 20/20 interview is Brown's first proper sit down chat since the death of his daughter Bobbi Kristina Brown last summer. He also addressed the tragedy and the death of his ex-wife Whitney Houston in the TV special.
ADVERTISEMENT - CONTINUE READING BELOW
Comments
Load More Stories