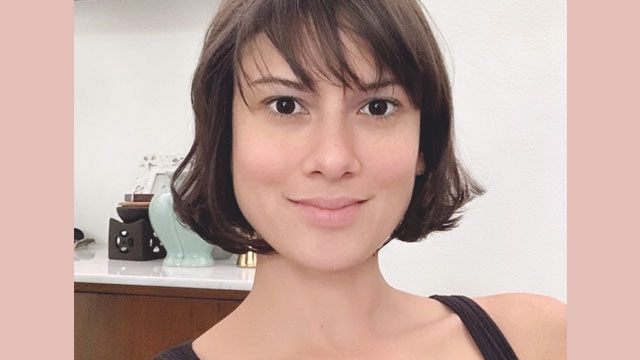 We all know that stress can lead to a lot of things, but probably one of the most immeidate physical manifestations of it is skin change. Stress can cause breakouts due to the over-production of oil, and can even cause rashes and itching. 
ADVERTISEMENT - CONTINUE READING BELOW
Bianca King, who is the face of skincare brand Cetaphil, believes that de-stressing your skin and your life can lead to a healthier glow. Of course, you should do your end of the bargain--engage in a skincare routine that works for you, no matter how simple.
CONTINUE READING BELOW
Recommended Videos
For her beauty regimen, she only has two steps: cleansing and moisturizing, but she stresses doing the first step done meticulously.
"Maybe that's why I also don't look like I'm 33 kasi I've been washing my face properly," she told PEP.ph, sharing that she's always "eager" to take makeup off after she's done with work. 
"Usually, after a taping, the moment I get into the car, I already use these cleansing cloths. Get everything off. And then as soon as I get home, I rinse my face with warm water, cleanser, cold water after, then after that, I just moisturize. Super simple.
"Although sometimes there are weeks when I don't put any make-up on my face. Wala. I detox my face. So that's when I allow my natural oils to just keep my face moisturized."
ADVERTISEMENT - CONTINUE READING BELOW
And it's not only her skin that she rests; she has also been spending the past few months just destressing from work.
"I'm actually not that busy right now. I'm trying to slow down and just enjoy life," she said, noting that it has also done wonders to her complexion. 
"My face is less dry because when I'm working a lot, I'm always under very harsh light and the makeup talaga."
She added that now that she's enjoying her much-deserved 'me time,' she doesn't get pimples as as often as she used to.
"I don't break out as much. I think because I've been sleeping so much, I'm exercising regularly.
"My life is very stress-free right now," she exclaimed proudly.
Load More Stories