Bianca Gonzalez has always been vocal and proud of her morena skin, so it's no surprise that she defended her baby against a mean comment about six-month-old Lucia's skin color. 

Last weekend, Gonzalez shared a photo of her daughter Lucia. 
An Instagram user (who then changed her username as of writing) then commented on her photo, pointing out her daughter's skin color.



Gonzalez, along with other Instagram users defended Lucia.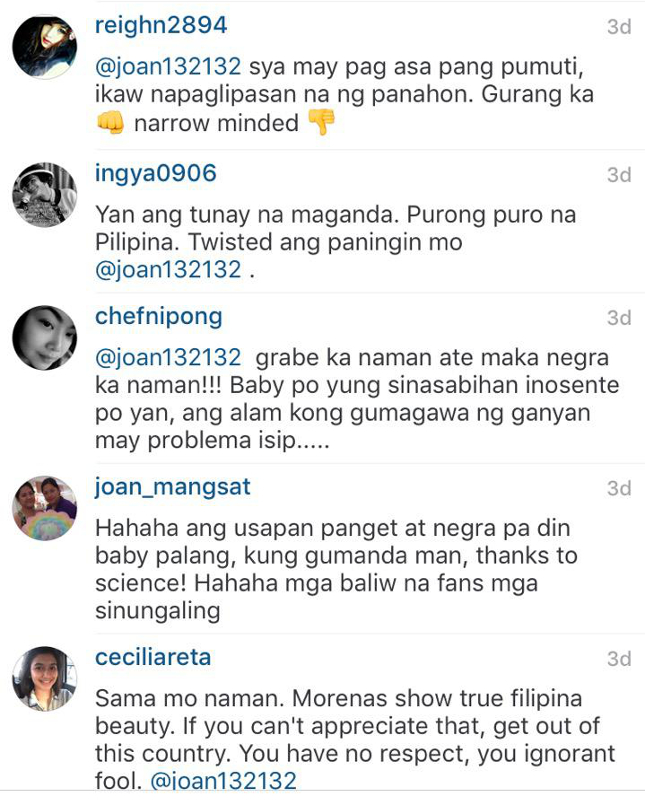 Gonzalez also emphasized that she has no plans on lightening Lucia's skin color, and that there is nothing wrong with being morena. 


  PHOTOS: Instagram @iamsuperbianca

Comments
Load More Stories