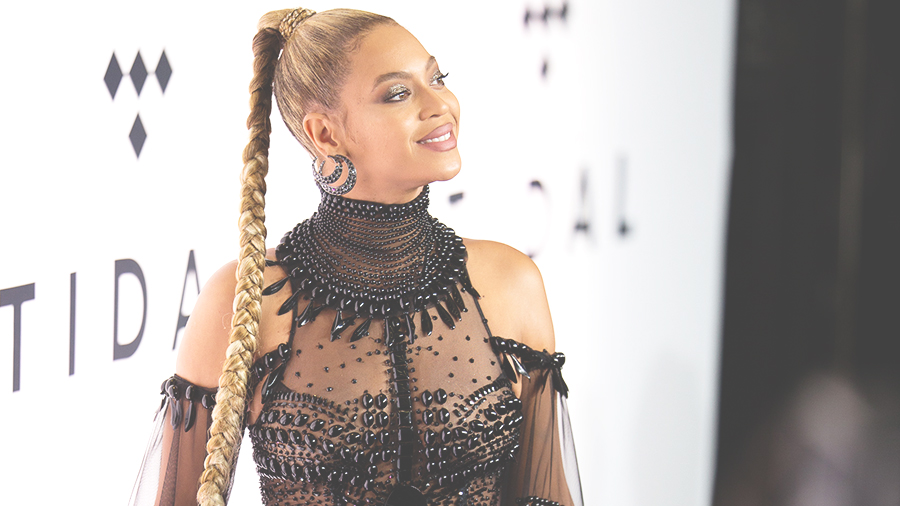 Beyonce has been named one of the most influential women of the past 70 years in a poll for a British radio show.

The Formation singer, 35, was named among the "the seven women who've made the biggest impact on women's lives over the past seven decades" by judges at BBC Radio 4 program Woman's Hour in a special edition of the program's annual Women's Hour Power List.

ADVERTISEMENT - CONTINUE READING BELOW
A special episode of the show announcing the list was broadcast from London's Buckingham Palace on Wednesday, with British royal Camilla, Duchess of Cornwall in attendance.

Explaining Beyonce's selection among the seven lauded women, one judge, comedienne and former political aide Ayesha Hazarika, told the Daily Telegraph newspaper, "I think Beyoncé managed to do two things. She turned herself into a very successful commercial brand but with that she also put out quite a positive feminist message, right from the start."

Citing the star's embrace of the symbolism of Black Lives Matter (BLM) movement Ayesha added, "Particularly now she's moving into race relations talking about Black Lives Matter. And also from a beauty point of view, being a black woman who is held up as a global beauty icon at a time when beauty and pop culture is still very white."

Fellow judge, the playwright Abi Morgan added, "She is a political activist with her music. She's politically advocating for feminism within her music, for black women's rights within her music."

Topping the list as the most influential woman of the past seven decades was late British Prime Minister Margaret Thatcher.

Also named on the rundown were Barbara Castle, a British cabinet minister who fought for equal pay for women, family planning and contraception advocate Helen Brook, Australian feminist writer Germaine Greer, British-Asian strike leader Jayaben Desai and fictional singleton Bridget Jones.
Load More Stories