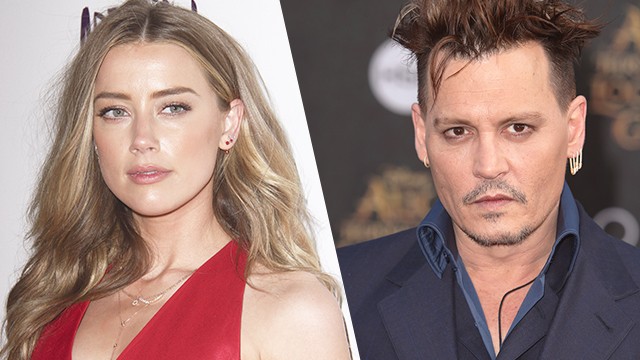 Amber Heard's legal team has called out her ex Johnny Depp, insisting he's getting a tax cut for sending her settlement payments straight to charity.

Earlier this month, the Pirates of the Caribbean star agreed to pay his ex-wife $7 million as part of a settlement to end their bitter three-month divorce battle.

Heard promptly announced plans to give all the cash to two charities, the Children's Hospital of Los Angeles and the American Civil Liberties Union (ACLU), and on Thursday, Depp's representative announced that rather than pay the settlement to his ex, and allow her to pass the cash to the two charities, the actor sent cheques in her name direct to the organizations, and will continue to pay them $3.5 million each in instalments.

As the news hit the headlines, Heard's lawyers fired back, accusing Depp of depositing the money direct solely to receive a charitable tax deduction. In this case, he would be donating much less than the full $7 million, and her legal team is pressuring him to double up and hand over $14 million.

"If Johnny wishes to change the settlement agreement, we must insist that he honor the full amount by donating $14 million to charity, which after accounting for his tax deduction, is equal to his $7 million payment obligation to Amber," a representative for the actress tells TMZ. "We would also insist that the full amount be paid immediately and not drawn out over many years. Anything less would be a transparent attempt by Johnny's counsel, Laura Wasser and Patti Glaser, to reduce their client's true payment by half under the guise of newfound concern for charities that he has never previously supported."

Depp and his team have yet to respond to their allegations.
ADVERTISEMENT - CONTINUE READING BELOW
Load More Stories