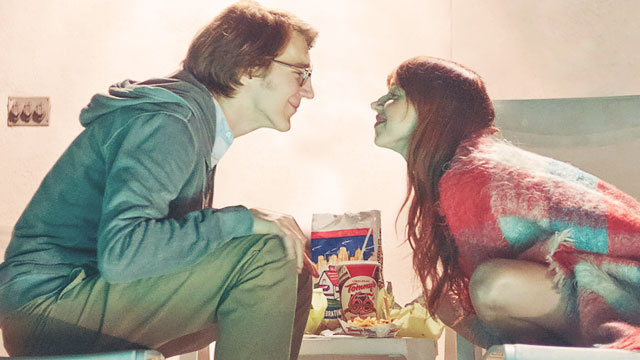 Another work week is about to end (yay!) and what better way to spend it than in your pajamas with no bra on (YAY!) and a makeup-free but well-moisturized face (don't be too lazy, ladies!). If you're still looking for something to do this weekend, but feeling a bit hesitant to brave the traffic, just stay at home and have a movie marathon! Whether that's with your BFF, or your significant other, watch (or rewatch) these movies to make you feel good after a long and tiring week: 

1. Ruby Sparks
Did you know that Zoe Kazan also wrote the script?
CONTINUE READING BELOW
Recommended Videos
ADVERTISEMENT - CONTINUE READING BELOW
2. She's The Man
 Two things you need to know: This was inspired by Shakespeare's Twelfth Night, and Amanda Bynes would make a really cute guy.
3. The Devil Wears Prada
Try pulling off Meryl Streep's glare.
4. Practical Magic
Indulge in a bit of nostalgia with Sandra Bullock and Nicole Kidman - two sisters who happen to be witches. It's funny, dark, and perfect for BFF nights. 
5. Never Been Kissed
Were your high school days just like Drew Barrymore's?
6. 50 First Dates
Because you've seen The Wedding Singer too many times.
7. My Big Fat Greek Wedding
Sex and the City 2 might have ruined Aiden, but John Corbett is fully redeemed in this adorable flick!
Comments
Load More Stories