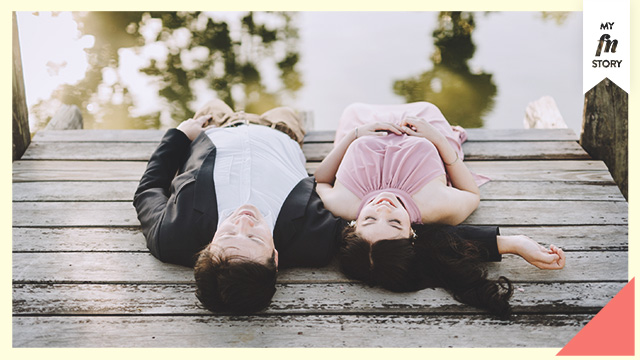 Anne Julienne "Yen" Genuino is a bride-to-be and a health professional at the Department of Health (DOH) whose wedding has been affected by the Taal volcano eruption and the Luzon-wide enhanced community quarantine. Here, the Pinay shares her journey to the altar with her fiancé.
ADVERTISEMENT - CONTINUE READING BELOW
Right after my fiancé Raffy and I had just finalized the arrangements with our venue in Tagaytay, Taal Volcano started erupting (yes, we were there when it all happened.) As we rushed back to Manila, the dark clouds started covering the bright blue sky—just like how my emotions were starting to turn from positivity to apprehension. We weren't really thinking about the wedding. Our only concern at the time was for nothing disastrous and life-threatening to happen and to get home safely.
CONTINUE READING BELOW
Recommended Videos
Days went by and the situation wasn't improving based on news reports. As stressful and sad as it was, we knew that a decision had to be made ASAP, to either move the date or move the venue. It was particularly difficult for me to consider the latter because it took time for us to search for the perfect venue that matches how we envisioned our dream wedding. I would daydream about the church and the reception venue filled with our loved ones for months. I was fixated on it!
ADVERTISEMENT - CONTINUE READING BELOW
In the end, our overall assessment was that it would be best to prioritize everyone's safety as there was so much uncertainty about the situation. Even if the chance of eruption were as low as 1%, its consequences could have been life-threatening. Hence, we opted to move the venue to a safer place—Manila.
Moving forward after the Taal Volcano eruption
Our immediate task was to look for a new church and a new reception venue. Their common availability would determine the new wedding date.
I would say that this first step was the most challenging one considering that I was so fixated on the original plan. But since we were three months away, we knew that we would have to sacrifice certain details in order to move forward, such as being able to book a weekend wedding date and replicating the overall look of the Tagaytay wedding. Once the date and venue were settled, we then had to deal one by one with all the suppliers.
ADVERTISEMENT - CONTINUE READING BELOW
I am very blessed to have two loving and helpful matrons of honor, Chai and EJ, who kept me sane the whole time and made sure that everything would still work out as great as planned. On top of moral support, they committed to taking charge of some tasks in our checklists and we would regularly update each other for progress. Luckily, our priest and all other suppliers made it possible. They were available on our new date and venue.
We were all relieved and thrilled because all the necessary replanning went smoothly. While our wedding planning was ongoing, I was so eager to settle and endorse all [my] work tasks so I could leave my team peacefully in time for our final wedding errands.
By the time the first few COVID-19 cases had been reported and started increasing, I was on a wedding high. My friends threw me an awesome FRIENDS-themed bridal shower. Raffy and I would also put on our wedding music in the car. It all felt like we were ready for our most awaited special day.
ADVERTISEMENT - CONTINUE READING BELOW
The lockdown
I knew that the local situation was likely doomed to worsen based on how other earlier COVID-affected countries (with better health systems) were struggling with the crisis. However, to be honest, it did not occur to me that the situation would be so ill-fated that it would spoil our special day until the plan for the lockdown started spreading.
In comparison with the Taal disaster where I was totally focused on understanding the situation in detail so we could instantly assess and plan our next move, the COVID situation left me all in shock. As soon as the order became official, I cried my heart out. The overwhelming emotions paralyzed the usual anxious but strong and decisive person in me. I did not want to speak to anybody other than my fiancé. I was so devastated that I couldn't think of anything else. I could not wrap my head around the fact that not one but two major disasters would coincide on–of all dates–the most awaited date of my life. It was as if sidestepping the Taal disaster wasn't enough, so we had to go through yet another emotional episode and another round of replanning. Only this time, it felt even more painful because we both work in the health sector, and because we were almost there—the wedding was about 10 days away.
ADVERTISEMENT - CONTINUE READING BELOW
Postponing the wedding
Messages from our families and friends started pouring in as soon as the announcement was made. The messages comforted and stressed me out at the same time. We prayed a lot for guidance, and we allowed ourselves to have enough time to cope. We both knew that since we had been through it before, the key is to be decisive and to move forward to the next plan. As soon as my senses returned, we went back to the drawing board, took into consideration all the benefits and risks, and tried to answer the following key questions to help us decide:
What will it take for the wedding to still happen despite the lockdown?
Would such a setup be safe for everyone, compliant with the law, and logistically feasible?
Would there be significant added costs?
Are we ready to sacrifice these things for the wedding to take place?
ADVERTISEMENT - CONTINUE READING BELOW
After answering these questions together as a couple, we realized that we might regret it one day if we were to remember our wedding without the presence of our loving family and friends. Furthermore, as health professionals, our utmost priority is to safeguard everyone's health. Besides, it wasn't like we were losing each other and the wedding was over.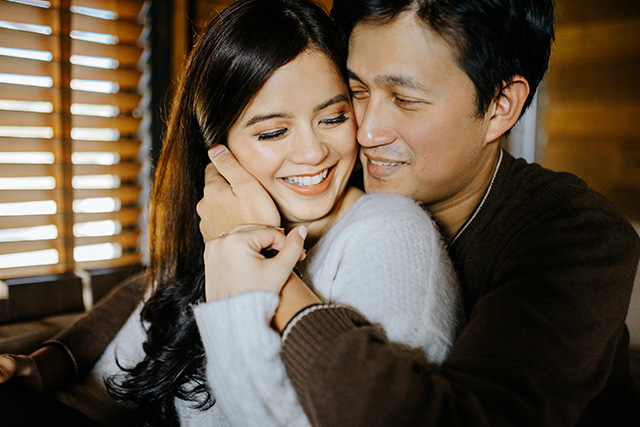 ADVERTISEMENT - CONTINUE READING BELOW
We also both knew that the situation called us to be bigger than our own personal plans and interests. I initially thought that nothing could feel more heartbreaking until reports about people in more difficult situations started to surface. Hence, as committed public health professionals and civil servants, we took this as an opportunity to devote our time and effort to being part of the solution for this crisis.
As soon as the final decision was made with our families, we crafted our official announcement message and sent it out to all our relatives and friends. Once again, we received messages of love and support, and these truly helped us cope and move forward.
The biggest challenge of moving a wedding to a later date
Similar to before, the immediate task was to finalize the new wedding date with the church and the venue.
When choosing the new date, it's important to consider when the likelihood of a relatively stable condition is high. For this, you may want to consult experts. But because the situation remains unpredictable as COVID-19 is a monster that is new to all of us, you still need to keep your flexibility and expect the possibility of further changes.
ADVERTISEMENT - CONTINUE READING BELOW
So a day before the lockdown, we visited our church to settle on a new date and to inquire about all the wedding documents that had to be renewed or re-processed. Luckily, our wedding reception was also available on the same day the church was, allowing us to finalize the new working date. Again, finalizing the date and the venue is key, so you can start dealing with all your suppliers in an organized and effective manner. It would be unfair to ask them to commit without a new working date.
We coordinated with our suppliers one by one with a commitment to help each other. We had two requests, and those were to rebook without added costs as neither party chose to be in the situation, and to be open for another possible rebooking with advance notice.
The repeated logistical coordination with all the suppliers was probably not the challenging part as they were all very accommodating to us. It's probably not even the reprocessing of the wedding documents as we had become familiar with those steps already.
ADVERTISEMENT - CONTINUE READING BELOW
I think the fundamental challenge really was converting your negative emotions into full acceptance that there are things beyond you and that you need to keep holding on to the core of all this—your love and commitment for each other.
Dealing with wedding suppliers
Some suppliers immediately messaged us to express love and support for anything we would need, even without us reaching out to them. As soon as we sent them all our official postponement message, they accommodated our two requests. We were lucky that they were available on the new date, hence, we didn't have to change our suppliers. It was important that we have a good relationship with all our suppliers from the very beginning.
Things I've learned after postponing my big day
Love is patient.
Continue to support and pray for each other during the healing process.
Choose to stay calm, positive, and healthy.
Draw positive energy from the love and support of your family and friends.
The crisis may have moved the ceremony but it also brings to light the truly important things—our family and friends, and most especially, our love for each other that's stronger than volcanoes or epidemics.
ADVERTISEMENT - CONTINUE READING BELOW
Right now, I look forward to eating out with my soon-to-be-husband at our favorite pizza place when the lockdown has been lifted. But most definitely, [I am most excited for] our final wedding celebration with our families and friends, as well as starting our life together. 
ADVERTISEMENT - CONTINUE READING BELOW
Minor edits have been made by the Femalenetwork.com editors.

Got a story to tell? Send us an email over at female.network.editors@gmail.com with the subject My Story on Female Network and we might just feature it!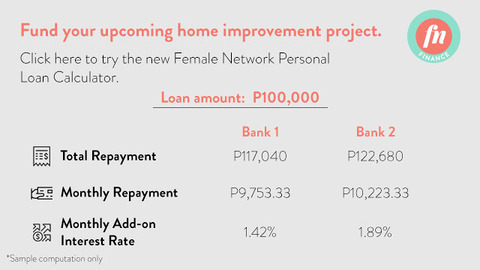 Load More Stories