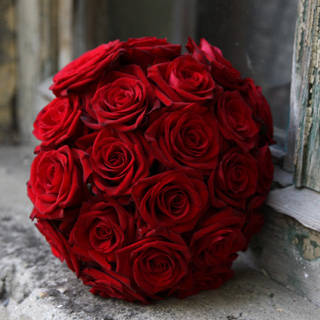 a. Plan a sweet dinner out of town for you and your honey
b. Check the schedules for any plays or musicals
c. Stay in your flat and check the Internet for new arrivals of your favorite brand
d. Hit the beach with your friends
3. Your favorite chick flick is:
a. Love Actually
b. Pride & Prejudice
c. Sex & the City, The Movie
d. 50 First Dates
ADVERTISEMENT - CONTINUE READING BELOW
a. Hand cut and paste photos on your scrap book
b. Sort photos and printed text in a clear file—neatly labeled
c. Make a PowerPoint presentation or blog
d. Write in your trusty notebook

ADVERTISEMENT - CONTINUE READING BELOW

9. You're more of a/an:

a. Floral dress kind of girl
b. Plain clothes lover
c. Striped and patterned fashionista
d. Anything goes gal

Your wedding style ideas are filled with dainty bridesmaids' dresses.

Go for a pretty ball gown made of satin and French lace for that uber romantic look on your special day.  

ADVERTISEMENT - CONTINUE READING BELOW

 

 

 

 

 

 

 

An A-line wedding gown is a tried and tested choice; it never goes out of style. Dress your entourage in champagne or other pastels.

 

 

 

 

 

 




ADVERTISEMENT - CONTINUE READING BELOW

 make an appointment with up and coming designers.

 

 

 

 

 

 

You could be a Relaxed bride. You probably want a laid-back wedding with a non-restrictive program and overflowing booze. You may have envisioned a beach wedding—one with reggae music playing while guests are dancing and happily chatting. It might also be a good idea to give out colorful flip-flops to your guests to make them comfy.

ADVERTISEMENT - CONTINUE READING BELOW

Yellow, orange and lime are good choices for your wedding. For that laid-back wedding feel, ask your make-up artist for the barely-there fresh look which will make you radiant even without a veil.

 

 

 

Whatever wedding ideas you may have or whatever your wedding personality is, just remember that the most important thing is to let both your personalities shine on your BIG day—your wedding will be a reflection of you and the love you share.
Comments
Load More Stories