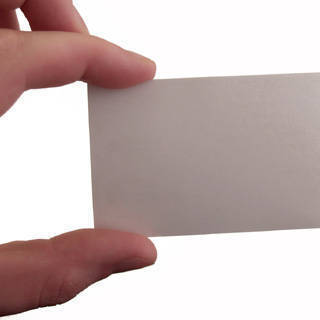 Wedding coordinators may be the fairy godmothers of brides in wedding planning distress, but they can't give you everything you need and want in an instant. When you hire a coordinator, it is important that you discuss your expectations with them beforehand--and it is just as important that these expectations are realistic. The success of your coordinator's performance and delivery not only lies in his or her talents and abilities but also on your ability to listen and address concerns.
To help you understand what you can reasonably expect from your wedding coordinator (in case you plan to hire one), we asked Bespoke Manila's Ernest Pascual--one of the most sought-after wedding coordinators in the country--to give us the lowdown on a coordinator's responsibilities and concrete tasks.
A coordinator will help give direction to your plans.
"As a general rule, coordinators are hired to make sure that the plans for the wedding are carried out well," Ernest says. "[Before the wedding,  you can expect the coordinator to] draw up concrete plans to make the wedding as glitch free as possible. S/he is expected to be knowledgeable of the ins and outs of staging a wedding these days--from [organizing] the program, [and knowing] the latest trends or ideas. S/he should be able to lend his/her expertise should the couple find themselves in a cobweb of ideas," Ernest explains. He adds, "Hiring a good wedding coordinator is more like having a good friend helping you out with your wedding preps sans the drama."
ADVERTISEMENT - CONTINUE READING BELOW
CONTINUE READING BELOW
Recommended Videos
A coordinator can communicate with suppliers on your behalf.
The variety of options for suppliers can be overwhelming, but the coordinator can make things a lot easier for you. Says Ernest, "The coordinator should also be able to help you in pointing out the right suppliers given your expectations and cost." For full-coordination services, the coordinator's tasks usually include meeting with suppliers during the pre-wedding stage, to working with the couple when they get post-wedding outputs, like the final proofs from the photographers and videographers after the wedding.
The coordinator should make your preparations and wedding day stress-free.
A good coordinator should make the months and days leading up to the wedding as stress-free as possible--and his or her biggest task will be to manage the events on your actual wedding day and ensure that things go according to plan. Your coordinator is assigned as the main point-person on the day of the wedding, and should make sure the suppliers meet their agreements on time. "[The coordinator] is also responsible in coming up with a time line of activities on the day of the wedding to guide everyone (the couple and the suppliers) with their responsibilities," Ernest says.
ADVERTISEMENT - CONTINUE READING BELOW
Since you want to stay calm and centered on your wedding day, your coordinator will also be expected to handle any issues that come up. Ernest adds, "[Your coordinator is] the director who runs the program and troubleshoots just in case something goes wrong. Weddings are planned, but there would be instances where in you have to act on something which goes wrong or not according to the plans. That's where the coordinators step in."
For listings of wedding coordinators, click here.

You might also want to check:
Comments
Load More Stories