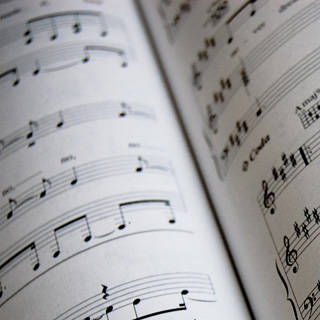 The music for your wedding plays a big part in setting the mood and tone of the whole occasion. A seemingly small detail in your preparations, your wedding song should tell your story as a couple and reflect your taste as well.
Don't know yet which wedding song to pick? Decide whether you want sweet or not-so-sappy songs, and take your cue from our suggested wedding music selections.
Romantic Tunes
If you and your honey are unabashed about wearing your hearts on your sleeves, it's natural to want your wedding music to set the most romantic tone ever for your big day. Below are some sentimental songs you can play.
For All of My Life by For Real; revived by MYMP


A prom staple, this song is also a good choice for weddings as its lyrics are similar to wedding vows.
Sample lyrics: For all of my life, you are the one. I will love you faithfully forever.
You're Still the One by Shania Twain


More than a decade after its release, this song is still an apt choice for couples whose love has weathered storms.
Sample lyrics: They said, 'I bet they'll never make it' but just look at us holding on. We're still together, still going strong.
For You by Kevin Lattimore


This wedding song features a groom's promise--perhaps your husband-to-be would like to play this one if he's not very good with words.
Sample lyrics: For you I give a lifetime of stability. Anything you want of me, nothing is impossible.
Other romantic wedding song options:


I Finally Found Someone by Barbara Streisand
You're the Inspiration by Chicago
Non-mushy Picks
If you're one of those couples that think "We're just as in love as everyone else, but it's just not us to be very sweet in public," there's no need to stick to sappy songs--below are some non-mushy selections that still speak strongly of love.
I Don't Wanna Miss a Thing by Aerosmith


The theme from Armageddon features Steven Tyler's raspy vocals, but the song could also be a wedding-appropriate tune.
Sample lyrics: I could stay awake just to hear you breathing, watch you smile while you are sleeping, far away and dreaming.
Love Song by The Cure


The band's lead singer wrote this as a wedding present for his fiancée--and while it is an unusual pick for your wedding, this song still manages to explain love and security.
Sample lyrics: Whenever I'm alone with you, I feel like I am home again. Whenever I'm alone with you, I feel like I am whole again.
As by Stevie Wonder; revived by Mary J. Blige and George Michael


Don't be fooled by the song's lively beat--it's still a cool option for your wedding, as the lyrics tell a very romantic story of self-giving.
Sample lyrics: For now I know deep in my mind the love of me I've left behind, 'cause I'll be loving you always.
Other non-mushy options:


Everything by Lifehouse
All I Want is You by U2
Photo source: sxc.hu
Comments
Load More Stories