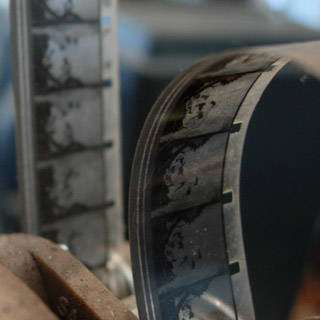 As you prepare your wedding playlist, you might find inspiration from your favorite movie. Below are more romantic songs from movies.
Over the Rainbow
Over the Rainbow (often referred to as Somewhere Over the Rainbow), an Academy Award-winning tune, was first used for the movie The Wizard of Oz, which came out in 1939. The song speaks of hoping for bright days ahead, a sentiment that you and your groom can probably relate to. Judy Garland sang the original version, but if you want a more laid-back take, you can opt for Israel Kamakawiwo'ole's version, which appeared in the movies Meet Joe Black and 50 First Dates.
This Kiss
Your big day will surely be filled with moments where the crowd asks you and your groom to pucker up, and Faith Hill's This Kiss is one lively track that's great for a happy and carefree celebration. Its lyrics paint a picture of whimsy, making it a fitting track for your happily ever after. The song was played in Practical Magic, which starred Sandra Bullock and Nicole Kidman.

ADVERTISEMENT - CONTINUE READING BELOW
Signal Fire
Off Spider-Man 3's soundtrack is Snow Patrol's Signal Fire, which was the only single released in the movie's soundtrack album. The song starts off slow, but progresses into a wonderful anthem towards the end. Signal Fire also features stellar songwriting--it's the perfect track if you and your groom are fans of non-mushy songs that still speak about love.

CONTINUE READING BELOW
Recommended Videos
Kissing You
Director Baz Luhrmann's version of the William Shakespeare's Romeo + Juliet not only featured a stellar cast that included Leonardo di Caprio and Claire Danes, but it also boasted a solid soundtrack. Among the popular tracks released was Kissing You by Des'ree. The song's a nice choice if you and your groom are up for a little drama. You may also opt for the instrumental version by Craig Armstrong, which was among the re-released tracks on the movie's 10th anniversary.

All I Want is You
If you and your groom are an unconventional couple, you may go for an unexpected wedding song. Try All I Want is You by Barry Louis Polisar, who writes music, poems, and books for kids. The playful track was used in Juno, which starred Ellen Page and Michael Cera. The song features charming lyrics like "If you were a wink, I'd be a nod; If you were a seed, I'd be a pod; If you were the floor, I'd wanna be the rug; And if you were a kiss, I know I'd be a hug." 

ADVERTISEMENT - CONTINUE READING BELOW
Come What May
A track from another one of Baz Luhrmann's films, Come What May was a gem in the movie musical Moulin Rouge. The film featured Nicole Kidman and Ewan McGregor, who also did the vocals for the song. Come What May was originally written for Romeo + Juliet (mentioned above), but it wasn't used there. Years later, it was rewritten for Moulin Rouge, and the song was nominated for a Golden Globe for Best Original Song--Motion Picture in 2002.
You might also want to check:
Comments
Load More Stories