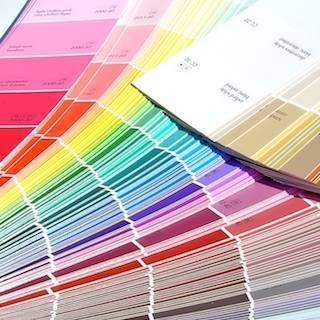 If over the holidays, you've taken a break from planning your wedding, now's the perfect time to get your groove back. We found some links to provide you with fresh inspiration and the latest trends in weddings.
2011 Color Combo Ideas
If you need ideas for your wedding palette, check out My Personal Artist, a wedding blog by Michelle Mospens. Michelle puts great effort in researching about colors every year, and she has prepared a downloadable color combination sheet to make it easier for you to decide on your wedding motif.
Your Color This Year
Colorstrology is a Pantone-sponsored site by Michele Bernhardt. The site shows your lucky color for 2011 based on your birthday. If you want to make your motif extra personal, why don't you use your and your groom's lucky colors in your palette? Experiment with color gradations if the recommended shades clash with each other.
ADVERTISEMENT - CONTINUE READING BELOW
The Royal Wedding: More Details Revealed
Brides--and even non-brides--are curious what Prince William and fiancee Kate Middleton are planning for their wedding, and E! Online reports on the couple's wedding details. 
Fashion Designers Sketch Kate Middleton's Wedding Dress
Over at InStyle, fashion designers present their sketches for suggested wedding dress styles for Kate Middleton. If you want a wedding gown that's fit for a royal, check out the designs from Max Azria, Christian Siriano, Pamella Rowland, and Shoshanna.
A Practical Wedding
Aside from busying yourself with liaising with suppliers, you most probably are worrying about other practical concerns on your wedding and marriage. A guest blogger's piece at Snippet and Ink reassures brides about the big day.
McWeddings Let Couples Marry in McDonald's
In Hong Kong, brides now have another venue option for their reception: McDonald's. Just this year, the fast food chain has launched special packages for marrying couples who don't want to spend as much as they would with a normal reception.
Load More Stories