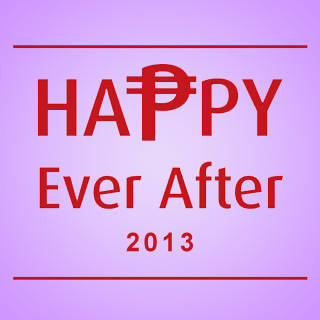 Planning for the wedding gives couples a glimpse of something that's more important than the celebration: marriage. Because the process involves handling money, the wedding preparations serve as training ground for couples to manage their finances together. Moreover, the planning stage presents the perfect opportunity to practice their budgeting skills. To help couples prepare for the big day and the days thereafter, Maricris L. San Diego, Vice President and Personal Banking Segment Head of the Bank of the Philippine Islands (BPI), shares valuable tips for soon-to-weds.
For couples working within a limited time and budget:
Book basic wedding needs first.
While most couples set at least a year to prepare for the big day, some have only a few months to get everything done in time for the wedding. For such couples, Maricris suggests booking the big-ticket items first, such as the church, reception venue, caterer, photographer, and wedding attire. By covering the basics first, couples can avoid spending on things that they can do without.
ADVERTISEMENT - CONTINUE READING BELOW
Settle down payments to secure slots.
After identifying the priority items, couples should then settle the down payments as soon as they can. Couples should not pay in full right away to allow for any last-minute adjustments should there be any problems encountered with the supplier. With the down payment, couples secure a slot with the supplier, and protect themselves from bad investments at the same time.
CONTINUE READING BELOW
Recommended Videos
Decide on which items to upgrade.
After settling the basic payments, couples can then assess if there's extra money left for additional items or upgrades, such as a prenuptial session, giveaways, or elaborate floral arrangements for the church. These little things can serve as the couple's rewards to themselves for sticking to their projected budget.
For couples with more time and cash on hand:
Avail of cheaper rates by booking before the supplier's yearly price increase.
Suppliers increase their rates yearly. To save on costs, couples should be mindful of price increase schedules, and secure the down payment at a cheaper rate. For example, brides can try booking their gown designer before September--when the "ber" months roll in, prices for textile and other materials go up, compelling designers to hike up their prices, too.
ADVERTISEMENT - CONTINUE READING BELOW
Shop around and research well.
With a lengthier lead time, couples can scout for more suppliers to screen their options more thoroughly. Couples should determine the characteristics they're looking for in a supplier and his/her product or service--and they keep those in mind as they shop around. They can attend bridal fairs, search on the Internet, ask friends for testimonials, and schedule meetings until they find the right supplier that suits both their personality and budget.
Invest in key items, such as venues, food, photography, and attire.
If a couple has the money to spend, they should list down their non-negotiables, as these can make the celebration even more memorable. Most couples invest in a good caterer, since guests will remember their experience through the good food they ate. Other couples put their money in photography, so that they'll have nice keepsakes of their big day. Whatever a couple chooses as their non-negotiables, they should invest in reputable suppliers who'll give them value for their money.
ADVERTISEMENT - CONTINUE READING BELOW
Regardless of the time or money that the couple has allotted for their wedding, they can reap a handful of benefits from budgeting wisely. With these simple and helpful tips, couples can be smart with their finances and look forward to a prosperous happily ever after.
Click here to get a chance to win The Spa Ultimate gift cards for two!
Load More Stories