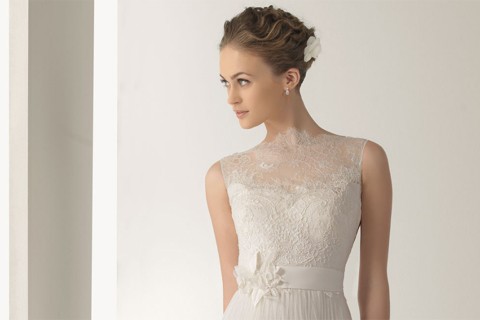 Several elements of a wedding are shrouded in superstition and while they are usually observed for good measure, it pays to know the meaning behind the myths.

Here are several myths about the wedding gown:
Myth No. 1: The wedding gown must be white
It is said that the first white wedding gown was worn by Queen Victoria when she got married in the 1800s. Not long after that, brides started wearing white as well as the color was associated with purity. But prior to that, women were married in dresses of whatever color they fancied. The same holds true today as more and more brides are walking down the aisle in pink, red, and even black wedding gowns. Oftentimes, it is the bride's personal preference rather than the meaning behind the color that dictates what color she wears. Whatever color she chooses, it is the purity of the intention that really matters.

ADVERTISEMENT - CONTINUE READING BELOW
CONTINUE READING BELOW
Recommended Videos
Myth No. 2: The wedding gown must not be embellished with pearls
The teardrop-like shape of pearls is associated with bad luck and sadness, hence making it a no-no as part of the wedding ensemble. It was believed that wearing pearls would mean the bride would do nothing but cry later on in the marriage. Of course we know this is not true, and today wedding gowns are not only beautifully beaded with pearls, but with crystals and other embellishments as well.

Myth No. 3: The bride should not be the one to make her own wedding gown
The saying goes that a bride who sews her own wedding gown is inviting sadness, as each stitch symbolizes a tear she will shed. This, of course, has not been proven and a bride who decides to sew her own wedding dress should feel nothing but happiness and pride in being able to exchange vows in a creation that celebrates her talent and personality.
ADVERTISEMENT - CONTINUE READING BELOW
Myth No. 4: The groom should not see the bride in her wedding gown prior to the ceremony
This practice of ensuring good luck by not seeing the bride in her wedding dress is something we've all heard of, and still observe to this day--not so much to avoid bad luck, but because nothing beats that feeling of anticipation of seeing your spouse-to-be for the first time on your wedding day. The happiness of seeing your dapper groom, waiting by the altar, is truly a sight to behold, so imagine what it must be like for him to set his eyes on you.

Myth No. 5: If your wedding dress doesn't fit, then it wasn't meant to be
Unless you're buying a gown straight off the rack--and even then, don't expect it will be a perfect fit right away--a wedding gown is customized to fit you perfectly. So if your personalized gown or ready-to-wear dress doesn't fit right away, it doesn't mean it isn't "The One." It simply means some adjustments have to be done. It also means proper weight management must be a part of your wedding planning checklist. You'll have to get in shape to fit into your wedding gown, and also to make sure you can keep up with all the activities that planning your wedding entails. Most brides tend to resort to fad diets without realizing they gain the weight right back. A healthy and sustainable way to keep the extra pounds away is through proper diet and exercise. To make sure you help prevent the pounds from coming back, take CarbTrim--it helps control your weight by reducing the calories absorbed from carbohydrates. It is available in a convenient capsule or as a refreshing iced tea mix, so it is always convenient to carry around as you go about your wedding preparations.
ADVERTISEMENT - CONTINUE READING BELOW
Each CarbTrim sachet contains Phase 2 White Kidney Bean Extract, which is generally regarded as Safe by the US FDA, so you can manage your weight as early as your first gown fitting. It is also clinically proven (with 24 published studies) to block a portion of your carbohydrate intake. Phase 2 White Kidney Bean Extract blocks carbohydrates by reducing the conversion of unwanted carbohydrates to simple sugar, resulting to a reduced caloric intake by the body. The blocked carbs then passes through the body as dietary fiber, and comes out as waste.
As the old adage goes, "If the shoe fits, wear it." In this case, if the wedding gown fits, then walk down the aisle knowing you're off to a happy, healthy start--no matter what the myths say.
CarbTrim Iced Tea is available in leading supermarket and drugstores.
Learn more about CarbTrim's benefits through their Facebook page here!

Comments
Load More Stories