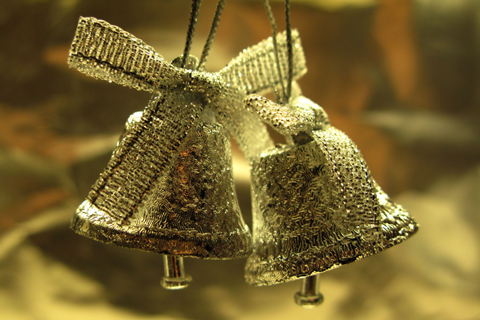 With the December weather casting a spell on the usually humid country, most local couples choose this month for getting married. While getting married during the holidays sure sounds dreamy, couples have to factor in additional details, too. What do couples have to consider for organizing a holiday wedding?

MAREX'S ANSWER:

Be ready to spend more. I, for one, charge an extra fee, sometimes double (depending on the date) when coordinating holiday weddings.  As much as possible, we suppliers would like to be with our loved ones during the holidays. So for us to choose to work instead, it has to be well worth it. Now having a destination wedding during the holidays is another story. Expect to spend even more.
Many people travel with their families during the holidays, so I suggest you send out save-the-date cards as early as six months before your big day. If you don't have save-the-date cards, send out your invitations around two months before your wedding. This way, they'll be able mark their calendars and work around it when they plan their trips. This is not an assurance though, as some guests may have traditional family gatherings that they attend yearly.
Finalize details with your vendors and talents early. This time of year, everyone's calendar is just loaded with all kinds of events, and not just weddings. This means they're busy--very busy. If you can, hold a coordination meeting a month before your wedding, so you can already polish some details. Other small matters can be discussed over the phone or through e-mail. Don't stress yourself trying to set a meeting with everybody present, as it will surely be a challenge. For peace of mind, you may schedule meetings with them individually.
ADVERTISEMENT - CONTINUE READING BELOW
Make sure to consider the unforgiving December traffic when you set the schedules on your wedding day. Adjust the call times of suppliers and entourage so no one will be late for their set-up or briefing. Depart from the hotel earlier so you'll make it to the Church on time. Chances are you will be extending the use of the bridal car, so be ready for the cost implications. Be realistic when you do your reception program. It may take a while for guests to arrive at the venue, so don't have the caterer prepare the food too early as the quality may suffer. You may also want to have refreshments and hors d'ouvres prepared for guests as soon as they arrive, for a warm welcome after being stuck in traffic for some time.
Don't forget Mother Nature, especially if you're having an outdoor wedding. Best to advise guests to dress appropriately, as it may get too cold in the evenings. You may want to consider having pashminas or shawls as giveaways to the ladies.
These are just some of the things you have to consider. There are many others, but as long as you plan early, and have realistic expectations, your dream holiday wedding should become a reality.
About Marex Gaba:
Party Planner Extraordinaire Marex Gaba is a consummate events expert with more than a decade's worth of experience in events planning, management and directing. Creative, meticulous and versatile, his main objective is to translate his clients' ideas and requests into fabulously elegant, well-designed, and totally hassle-free events.

Marex has been a member of the Philippine Association of Wedding Planners (PAWP) since 2007. He is a member of the Board of Trustees, and is currently the Vice President.

ADVERTISEMENT - CONTINUE READING BELOW
For more information on Marex Gaba, see his supplier listing here.

Comments
Load More Stories