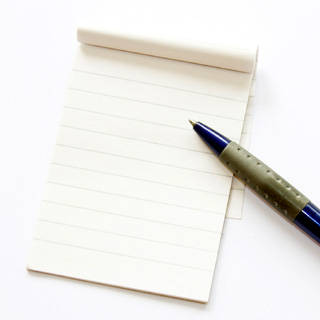 For some (lucky) couples, preparing the guest list could be an easy activity to tick off from your wedding to-do list; while for others find this task unbearable. With weddings nowadays being more intimate, personal and practical, you and your fiancé may find it difficult to balance who you'd want in your list with the ones your parents (and at times, even family and friends) insist you bring in on your big day.
To help you draft your guest list sans the pain and possible tension, check out some tips below.
Include your guests in your wedding reception vision.
In generating your initial list of guests, try to envision how your wedding reception would be like: Is this a small, intimate gathering of family and very close friends, a huge fete among two families, or something in between? As you decide on what your reception would be like, try then to imagine who'll be in your party. Then start writing their namesdown.
ADVERTISEMENT - CONTINUE READING BELOW
CONTINUE READING BELOW
Recommended Videos
Go through your list, and check it twice (or thrice).
Talk and agree with your partner about who should stay in the list, and who should go. Remember that your big day is a celebration of your blessed union and love, so if the first feeling you have about a particular guest is guilt, and not happiness-to-see-them, then perhaps you should reconsider having them on your big day.
Some couples recommend that you maintain at least two lists as you prepare for your wedding: the first would include people who must be invited to your big day, and the second list would include those friends and relatives who could replace those on your primary list who've expressed early on that they can't make it to your wedding. Try to get confirmations from your primary list early on, as those on the secondary list will sense that they're seat fillers should you invite them too close to your wedding day.
ADVERTISEMENT - CONTINUE READING BELOW
If other parties intervene in your guest list preparation process, make sure they know where their inputs stand in your decision-making.
Some parents may want to invite their own set of friends and business associates to your wedding. If your vision, venue, and budget allow for such inclusions, then by all means go for it. Be very clear though as to how many seats you'll allot for them. 
For overeager guests who want to bring an unbudgeted "plus one," politely inform them that your wedding is very intimate, and seats are limited. Make sure though that your single friends are seated among people they know, and avoid making them feel left out by shoving them in a table full of couples.
Some might even request to bring in their children, whom you may not have accounted for. If kids aren't part of the celebration, then gently tell your friends that your reception is strictly a black-tie affair. Keep in mind though that some parents may need to find babysitters for that day, so do make sure that these guests are informed in advance.

There are couples that hold a separate post-nuptial celebration for their friends and family whom they couldn't accommodate, for whatever reason, in their reception. For example, if you have lots of out-of-town relatives who can't make it to the celebration, consider hosting a special get-together for them.
ADVERTISEMENT - CONTINUE READING BELOW
Once you've finalized your guest list and sent out your invitations, allot time in obtaining confirmations (RSVP).
Filipinos aren't exactly stellar with confirming their attendance, and the only way to finalize your list might be to contact your guests one by one. Send them an SMS to request their confirmation, and gently remind them that you're doing the headcount to estimate seats at the reception.
As your wedding date draws nearer, make sure you work with your venue and caterer, and prepare for contingencies.
Most caterers prepare an extra table for unexpected guests. However, the usual scenario is that weddings have a fall out rate, and the guests that end up attending only make up 50% to 80% of those who've confirmed their attendance. Your caterer will ask you for the minimum number of guests, and that will dictate the minimum amount you'll pay for the food.
Make sure you regularly update your guest list, and notify those suppliers who would require the update.
Your guest list may change as the months, weeks, and days approach your big day. This is one of those pre-wedding tasks that you may need to revisit often (and for some, even the night before the wedding)! You may want to assign a friend or relative to take over the confirmations and updates so that you don't stress yourself out. As long as you make the necessary preparations and work closely with your suppliers, then your vision of your dream wedding celebration may just come to fruition.
ADVERTISEMENT - CONTINUE READING BELOW
For listings of wedding coordinators, click here.
You might also want to check:
Comments
Load More Stories