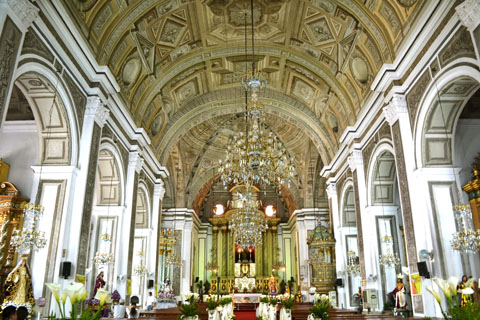 Many organizations today provide Catholic pre-wedding seminars for engaged couples, as well as couples contemplating marriage. As the experiences and struggles of married life extend beyond religion, non-Catholic couples are welcome to participate and benefit from these seminars.
While seminars may differ in its methodology, location, duration and cost, all of these seminars help engaged couples confirm their resolve to be wed: tackling issues on self-esteem and self-worth, sexuality, family, and other deeply-rooted concerns that were not yet surfaced, or squarely dealt with, by the couple. Check out our list of pre-wedding church seminars below and determine which one best meets your needs and preferences.
Pre-Cana by Your Parish
Pre-Cana seminars are marriage preparation talks regularly conducted by churches all over the country. With its name derived from the wedding feast in Galilee where Jesus performed his first miracle, the modules of a Pre-Cana seminar aim to prepare couples not only for their lifelong commitment to each other, but also to help them understand their mission and responsibility as married couples (and possibly, as future parents) under the Christian faith. Topics such as marriage as a sacrament, the role of husband and wife, the role of the Christian family in society, sexuality, family planning, and parenting will be discussed here. For listings of Pre-cana seminars, contact your local parish or the church where you'll be wed.
ADVERTISEMENT - CONTINUE READING BELOW
CONTINUE READING BELOW
Recommended Videos
Cana Workshop by CEFAM

In the two-day, live-out Cana workshop conducted by the Center for Family Ministries (CEFAM), counselors follow a psycho-spiritual approach and use various assessment tools (such as the Genogram and Interpersonal Comparison tests) to guide couples and help them understand their compatibility and readiness for marriage. This workshop also helps the couple handle conflict resolution and achieve the gift of mutual understanding through communication and cooperation. For more information and schedule of CANA workshops by CEFAM, click here.
Catholic Engaged Encounter

The Catholic Engaged Encounter (CEE) is a three-day, live-in program that is widely recognized and conducted here and abroad. The CEE, led by a team of married couples and a priest, is designed to help engaged couples look forward not only to their wedding day, but also to their lifelong union. While the CEE is conducted in groups, couples are given plenty of alone time for honest and intense dialogues about their strengths and weaknesses, desires and ambitions, attitudes toward money, sex, children and family, as well as their role in Church and society. Click here if you'd like to find out more about CEE.
ADVERTISEMENT - CONTINUE READING BELOW
Discovery Weekend

The Discovery Weekend (DW) is a three-day, live-in program organized by the Discovery Weekend Foundation (Philippines), and is designed to deepen a couple's relationship and help them plan for marriage.  Like CEE, it likewise follows a "Marriage Encounter" format, wherein married couples share about their stories of God's presence in their struggles and joys of married life, and where dialogue between the couples attending (couples that are not necessarily officially engaged, but seriously contemplating marriage) is highly encouraged. While not all churches would accept the DW certificate in lieu of other marriage preparation seminars, couples that have undergone DW say that the experience was well-worth their time. For schedules and more information about DW, click here.
There are instances when a couple chooses not to go through a group seminar, and opts instead for a private, individualized session with a spiritual advisor or counselor. If you find that this would suit your needs more, these sessions may be arranged by your officiating priest, or by select organizations (CEFAM has trained counselors).
ADVERTISEMENT - CONTINUE READING BELOW
Once you've decided on the one that would best fit your needs, book your selected program as early as you can. Not only because slots quickly fill up, but also to allow you and your partner adequate time to discern your readiness and commitment for married life.  
You might also want to check:
Comments
Load More Stories