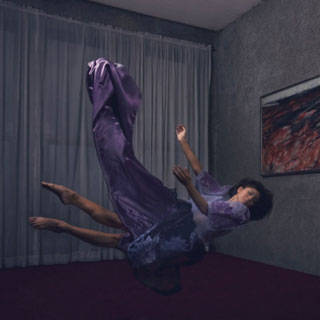 I have to admit that I'm pretty lucky to have many good friends who are professional photographers. While it never occurred to me to do a pre-nup shoot (I'd rather work behind the camera than be in front of it), my future brother-in-law Paco Guerrero offered to shoot ours.

As The Groom says, "When Paco has his camera in hand, you make sure you're ready for a photo." See, Paco is an amazing photographer and you can catch his work on his show Two Stops Over on Sundays at 7:30pm on 2nd Avenue. He's shot for Conde Nast and a host of other foreign glossies. It would really be amazing to be photographed by him.
ADVERTISEMENT - CONTINUE READING BELOW

I loved the episode where he shot the Ballet Philippines dancers.

But my favorite photos so far are from his visit to Peñafranda in La Union. The shots were gorgeous!
So he emailed the groom a scan from Annie Liebowitz' Alice in Wonderland shoot for Vogue with the subject line, "Here is our peg for the prenup shoot. But with McDonald's." Haha! French fries played an important role in us getting together as a couple so they NEED to be included.
ADVERTISEMENT - CONTINUE READING BELOW
So now that I'm warming up to the idea, the stylist in me is starting to think of makeup, wardrobe, and props. I'm still thinking of bringing in the vintage '20s theme in somehow. Maybe I can throw family and friends into the cast of characters.
I wonder if we can do it in one of the old buildings Paco shot for Two Stops Over.
ADVERTISEMENT - CONTINUE READING BELOW
We'll see.
I hope I find a free weekend to do this! I also don't know if I'd like to show it during the wedding; maybe as a huge, coffee table book-sized guest book. That would be kind of cool, yes?
--Isha.

Load More Stories