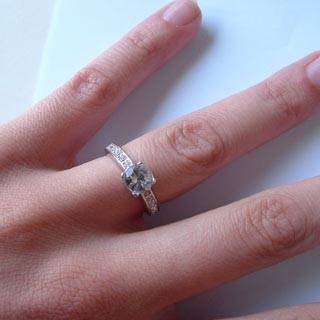 Filipino weddings are quite unlike any celebration in the world, and while a lot of Pinay brides follow Westernized practices, traditional preparations leading to the big day are still remarkably strong. Wedding trends may have come and gone, but many local wedding traditions are still practiced by couples intending to tie the knot. To help Pinoy couples get ready for the big day, we've prepared a list of pre-wedding traditions that are still relevant today.
Pamamanhikan
Because most Filipino families are tight knit, weddings are considered as a union of not only two individuals, but of two families. The original purpose of the pamamanhikan was for the groom to ask the bride's hand in marriage, but nowadays the pamamanhikan is the time for you and your fiancé to formally announce to your families your intent to get married. The pamamanhikan will also signal the start of the wedding preparations, so expect to answer questions about the big day--remember to steer clear of money matters though. 
ADVERTISEMENT - CONTINUE READING BELOW
Another tradition, the paninilbihan, used to go alongside pamamanhikan. The former required the groom to run errands around the house to prove his worth to his fiancée's family. Nowadays, most couples go without paninilbihan, since there are other ways to make sure the groom can provide for his future family.
Pa-alam
After the pamamanhikan, couples are expected to go through with their pa-alam. While this tradition is not as familiar to couples as pamamanhikan is, most couples perform the pa-alam without them realizing it.
Pa-alam entails informing your other relatives and sponsors that you're getting married. Telling your relatives in person shows them that you value their presence at your wedding, and when informing your prospective ninongs and ninangs that you want them to play important roles on your wedding, it's best to pay them a visit. Since you'll be asking your sponsors for a huge favor (they'll be guiding you in your marriage!), why not bring tokens or food on your visit?
CONTINUE READING BELOW
Recommended Videos
Dulog
The dulog or the canonical interview is now a requirement from the parish where you'll be married. It is scheduled after you attend the required wedding seminars like the Catholic Engaged Encounter or Discovery Weekend. The dulog allows the parish priest to get to know you as a couple before they give their blessing that you can get married in their parish.
The dulog also goes hand in hand with the kasal kumpisal, which is an opportunity for you and your groom to confess before receiving the sacrament of matrimony.
Despedida de Soltera
The despedida de soltera is a party thrown by your family in your honor as you say goodbye to singlehood. This gathering--although not really a must--can be a simple get-together at home, or a formal dinner at a restaurant. It's different from your bridal shower because the despedida de soltera's guests include your and your groom's families, whereas your bridal shower's attendees are only your girlfriends. The party is the perfect opportunity for your families to get comfortable with each other before the wedding.
ADVERTISEMENT - CONTINUE READING BELOW
You might also want to check:

Load More Stories