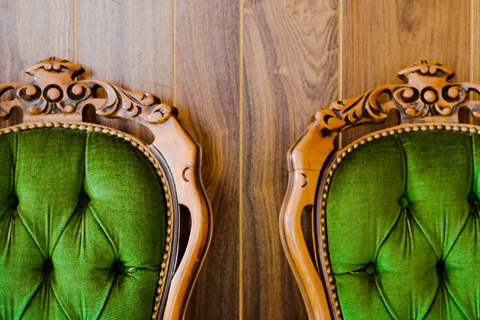 Joining yourselves by marriage doesn't only mean affixing your groom's surname at the end of yours. It also entails sharing burdens, making joint decisions, and crafting your own home. The latter is without a doubt, utmost on your minds: to be able to make your own home and raise your own family. In this regard, you have to pool resources with your spouse to buy your first purchases as a married couple. To help you with your decisions, below is a guide on the things newlyweds usually purchase together and what factors to take into account for each.
House or Condo Unit
Buying your first house or condominium unit can be an emotional experience. Aside from thinking of your purchasing power, there are several things you should consider: proximity to work, convenience (laundromats, grocery shops), amenities that fits your lifestyle (gym, spa, pool) and reasonability of maintenance fee. A major purchase like a house or condo can be overwhelming for newlyweds, but you can explore getting a housing loan or renting space instead. When you do decide to buy a house or condo unit, remember to read the fine print before signing the Agreement of Purchase and Sale, as it is a legally binding contract.
CONTINUE READING BELOW
Recommended Videos
ADVERTISEMENT - CONTINUE READING BELOW
Furniture
Once you've decided on your dwelling--be it owned or rented-- the next step on building a home is to make it habitable. You need furniture that fits your lifestyle and enhances your abode. The pieces don't need to be new, but they have to support your lifestyle. Determine the important pieces you should buy first--these are usually couches, a bed, a dining set, shelves and other storage space. When choosing furniture, you and your spouse should consider the following factors: the space where you live, the aesthetics you want to apply to your interiors, the purpose of the pieces, and the price. It's generally cheaper to scout around in local furniture shops that dot the city where you live in than try to shop for pieces inside the department stores or malls
Appliances
Appliances and electronics make your home livable. Some of the basic items you'll need are a gas range, a refrigerator, a hand iron, an oven toaster or microwave oven, and electric fans. Other items that you might want to purchase are a television and a washing machine. Like furniture, the same factors stated above should be your considerations before buying appliances. A tip for finding good deals: scour your local appliance center for marked down items. You must be wary however as there must be a reason why the appliance was put on sale. To be sure, inspect each item for defects, dents, or void warranties. If you're wary about buying marked down items, you can ask the appliance center if they accept credit card payments--some shops offer a 0% installment plan. You can also look up reputable brand names and compare models across brands until you can find the pieces that fit your budget and won't sacrifice quality.
ADVERTISEMENT - CONTINUE READING BELOW
Insurance
This may be the most overlooked necessity in planning investments with your partner. Insurance (PhilHealth, SSS, and GSIS, among others) greatly helps in times of emergencies, and you want to be prepared when unforeseen circumstances pop up. While an insurance policy covers you as an individual, it also gives security to your beneficiaries. Set aside a portion of your savings to buy a PhilHealth policy--if you wish, you may also buy premium policies from private insurance companies. There are different payment schemes for insurance policies, so you can pay for monthly, quarterly, semi-annually, or annually. If you can afford to settle your bills annually, you'll find that the fees are cheaper.
Car
If you've made your house fit for human habitation, and you still have enough in your savings, you can purchase a car. It doesn't have to be a fancy one, but you need a reliable unit for getting to work or running other errands. When choosing a model, some of the things you have to consider are family size (you don't need a van if there are only two of you now), driving style, commuting distance (if you can easily commute to work, maybe you can postpone the purchase), gas mileage, safety features and parking space are just some of the things you need to weigh in. You should also have a discourse with your spouse regarding buying a new car versus a second-hand car. Buying a new car necessitates an all-in downpayment (which may or may not include the insurance, registration and mortgage), car loan application and monthly payments for an agreed duration of time. Purchasing a second-hand car, while cheaper, isn't any easier. If you do decide to purchase a second-hand unit, buy from reputable a car dealer who does systematic inspections and can offer service and warranty maintenance. Ask for the registration papers as these are required to transfer the vehicle ownership.
ADVERTISEMENT - CONTINUE READING BELOW
To see our listings for bridal registry services, click here.

You might also want to check:
Comments
Load More Stories