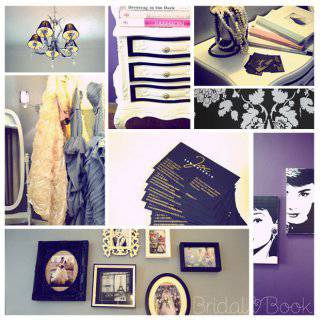 One of the suppliers that brides expect to have the most meetings with is the wedding gown designer. Throughout the process, the bride and her chosen couturier would be like best friends working together on a special project: the bride's wedding gown.
Understanding the special bond she would share with her clients, wedding gown designer Joe San Antonio makes sure that she works with her brides in a pleasant space with a welcoming ambiance. And to show her clients her personality as a designer, Joe moved to a new office, which showcases her unique style.
Located at the 15th floor of Eisenhower Tower in Greenhills, San Juan, Joe's new office features a chic vintage style that is inspired by Joe's style icon, Audrey Hepburn. To give the space a warm and homey feel, Joe personally handpicked all the furniture and décor that lace the whole office. Here, Joe creates a relaxing space to foster a pleasant relationship with her clients. With Joe's new work space, she looks forward to more opportunities of making dream gowns come to life.
ADVERTISEMENT - CONTINUE READING BELOW
Browse through the gallery below and see what Joe has specially prepared for her brides.
Comments
Load More Stories