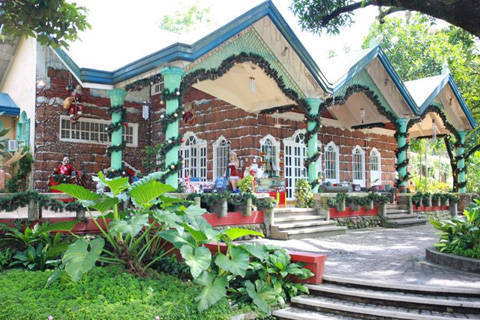 In the Philippines, December is marked with lots of Christmas parties, gift-giving opportunities, family reunions, and of course, weddings. And what better way to tie the knot in the season of giving than with a Christmas-themed wedding? This December, Jardin de Miramar offers a special wedding package promo for couples who wish to celebrate their big day with a dash of holiday cheer.
Jardin de Miramar is already picturesque year-round, but it is even more magical in December. The nippy Antipolo weather and the lush gardens set a charming backdrop for your wedding-and if you book a date in December at the breathtaking Terraza, Jardin de Miramar will give you something to be cheery about. You and your guests will get a free visit to their internationally recognized Casa Santa, which showcases a collection of over 3,000 Santa Clauses from 63 countries. The special Christmas wedding package comes with an affordable price (Daytime: PhP47,200; Nighttime: PhP58,700) that's good for 100 guests.
The package also includes catering services from Kusina ni Kambal-you and your guests' holiday appetites will be satisfied by their sumptuous meals. All dinnerware, tableware, cutlery, and full waiter and bar service will also be provided. Plus you won't have to worry about the décor-in keeping with the season, the tables and chairs will be adorned with Christmas-themed embellishments. The four-hour use of the venue also comes with a sound system and use of a fog or bubble machine to get everyone in a festive mood.
For more information on Jardin de Miramar and to inquire about their special holiday promo, see their supplier listing here.
ADVERTISEMENT - CONTINUE READING BELOW
Comments
Load More Stories