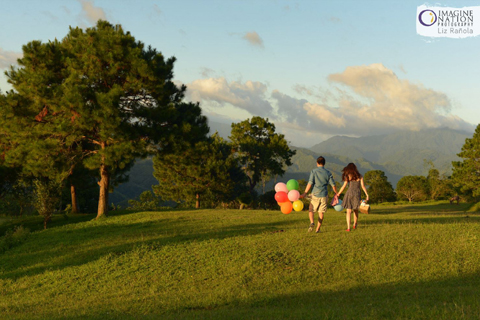 As wedding suppliers take part in one of the most important life events, it almost becomes inevitable that their couples turn from clients to dear friends. There are even some couples who have so much fun planning their wedding that they later on decide to become wedding suppliers themselves.
If you see yourself venturing into the wedding industry, and have a brewing passion for wedding photography, then you might want to consider Imagine Nation Photography's call for apprentice photographers. As one of the industry's leading wedding photography teams, Imagine Nation Photography shares their love and passion for their craft through their one-of-a-kind training program.
Under their apprenticeship program, Imagine Nation aims to teach a batch of individuals the set of skills and values needed to become a successful wedding photographer. Founded by John Mateos Ong, Imagine Nation is now currently a corporation owned by former apprentices and now master photographers Jamie Lihan, Derrick Lim, Carlo Cecilio, Heidi Valencia, Arlene Briones, Jason de Guzman, and finance officer Mot Generoso.
ADVERTISEMENT - CONTINUE READING BELOW
With their roster of talented photographers who have undergone the same apprenticeship program, Imagine Nation Photography has proven that they impart the necessary techniques for pursuing a career in wedding photography. Moreover, they encourage their chosen apprentices to share Jesus' love through their God-given talents.
CONTINUE READING BELOW
Recommended Videos
If you wish to take part in Imagine Nation Photography's 10th apprenticeship program, simply download the application form and send it back to johnmateosong[at]mac.com. Imagine Nation Photography will then coordinate with the applicants regarding schedule of interviews and other requirements.
Comments
Load More Stories