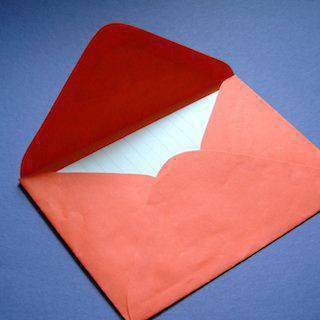 There's one last item to cross out of your wedding to-do list when you get back from the honeymoon: writing thank-you cards. Text, e-mail or a call just won't do--these notes need to be handwritten, signed, sealed, and delivered.
Make a directory of your wedding guests and their addresses.
Excel spreadsheets could make your lives easier. As you start opening your wedding gifts (which you might do even before the big day), note the item, its features (e.g. color and brand) and the gift-giver. Doing so will help you write personalized notes later on.
Try to use personalized stationery.
Your wedding wasn't ordinary, so why should your thank-you cards be? Write on customized cards monogrammed with you and your husband's initials. You might get a better deal if you order these cards along with your invitations. You can also slip in a picture from the wedding, or--if time is on your side--a picture with the guest!
ADVERTISEMENT - CONTINUE READING BELOW
No need to write an epic; a few lines will do.
Be specific by mentioning the wedding gift you received and what you'll use it for, whether it's in cash or kind. For example: "Thank you for the generous check you gave us on our special day. This will go to the renovation of our new house." You could note their presence or absence in the ceremony ("We're sorry you weren't able to attend our wedding, but you may see pictures online at...") or any special effort they took to come to your wedding ("Thank you for coming all the way from America...").
Follow a reasonable deadline.
It would be almost impossible to finish all the wedding thank-you notes in one sitting. A good and realistic target would be sending all the cards out by your second "monthsary" as newlyweds. Don't wait too long before sending thank-you notes lest your guests think the gesture is just an afterthought.
ADVERTISEMENT - CONTINUE READING BELOW
Split the task.
One of the good things about having a husband is having someone to split tasks with. Come up with a target per day, like writing fifteen cards each. And before your hubby touches pen to paper, make sure he sees the list of addressees!
You might also want to check:
Comments
Load More Stories