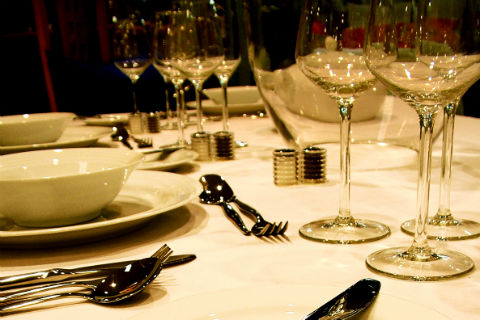 As you plan your wedding, you start to realize that roughly 50 percent of your expenses is spent on the reception. If you're like most brides who are trying to stretch their peso in these tight times, ingenuity is your aid in getting the best deals. Below are some tips on minimizing your wedding reception expenses.
Have a morning celebration
A morning reception is cheaper, since you will be serving lighter fare compared to an evening reception. Guests will also have less inclination to drink early in the day, so you don't have to serve as much alcoholic drinks as you would at an evening event.
Choose an off-peak date
Weekends and holidays are prime days for people to get married. If you think you can gather your family and friends on a weekday, opt for a midweek wedding. Rental costs--including that of your reception--are cheaper, since fewer couples book on those days.
ADVERTISEMENT - CONTINUE READING BELOW
Streamline your wedding package
Wedding reception packages are widely available and are sometimes cheaper, but check thoroughly if you need all the amenities included in the package. The seemingly inexpensive add-ons could cause your expenses to balloon, so remember to prioritize the basics.
Stick to the accredited suppliers
Most reception venues have partner caterers that service their events, and you can choose from them if you want to save. Hiring a caterer from outside could mean that you have to pay corkage fees, and these could take a big toll on your budget. Also, bringing in alcoholic drinks usually entails corkage computed by bottle or by case.
Expand your options

A hotel or function hall is usually your top-of-mind option when canvassing for a reception venue, but check if you have non-hotel choices. A relative may have a sprawling garden, or there might be a park near your area--exhaust possible alternatives to cut back on costs.
ADVERTISEMENT - CONTINUE READING BELOW
To see our listings for banquets and caterers, click here.
To see our listings for reception venues, click here.

You might also want to check:
Comments
Load More Stories