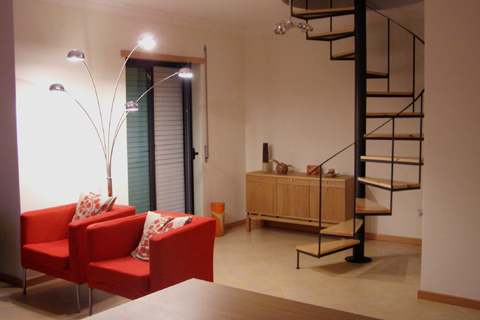 Once you and your significant other have exchanged "I do's", it's time for you to embark on another exciting phase of your life together: buying your first home. Who wouldn't want a haven where you can raise a family and grow old together? These tips will help you make sure that you land that ideal home you can call your own.
Figure out what you want
Would you like a house with a backyard for barbecues, or would you rather live in the middle of the city in a condo? Do you have a certain neighborhood in mind? These are only some of the things you need to consider in choosing an ideal home, so it's better to figure them out now rather than later. Also, make sure that you decide everything together so both of you will have an equal say on what your first home as a married couple will be like.
ADVERTISEMENT - CONTINUE READING BELOW
Look into the future
if having kids is in your future, it's better to plan your house hunting with this in mind. This will make sure you get a big enough place for when you do decide to start a family. Another thing you might want to consider is the idea of reselling your home one day. What if you get an opportunity to work abroad and need to relocate? It would be best for you to find out how much a home will appreciate by the time you're ready to put it on the market.
CONTINUE READING BELOW
Recommended Videos
Put together a budget
Having an idea of what you're willing to spend will help you in your search for the perfect home. When you work with a budget, it's easier to know what kind of homes you should concentrate on, which will save you a lot of time. If you're planning to take out a home loan, remember to get a pre-approval to see how much you can borrow at your current financial standing.
ADVERTISEMENT - CONTINUE READING BELOW
Do your homework
As fun as it may sound to drive around looking at homes and attending open houses, it can be time-consuming (not to mention expensive!). Luckily, there are websites that you can use to find available properties without leaving your home or office just to get you started. All you need to do it put in details like price, location, and size and you'll find a list of properties that fit your preferences. Once you've zeroed in on a few prospects, it's time to head out and check these homes yourself.
Work with a broker
Getting overwhelmed? The good news is you don't have to go through the home buying experience by yourselves. Getting a real estate broker takes a massive weight off your shoulders: they can tell you what you need to know like what a certain neighborhood is like or how near establishments are from a property. Choose a broker that's responsive and easy to talk to, preferably one that comes highly recommended by family or friends.
ADVERTISEMENT - CONTINUE READING BELOW
Be patient
Searching for the perfect home takes time, so don't beat yourself up if you don't find it right away. Don't make any hasty decisions; take your time and be sure to look at more than one or two properties. Also, be open to compromises. Don't discount a home if it doesn't fit your needs to a T. Half the fun of being a homeowner is you get to renovate your home as much as you want!
Owning a home is every couple's dream: it gives them a chance to establish a life together and provides a safe place for their family. Just make sure that you have these tips in order and you'll have your dream home soon enough.
Comments
Load More Stories