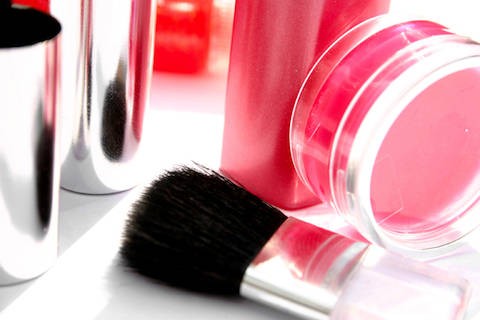 The prenuptial photo shoot is a great opportunity for you and your groom to have fun portraits taken before you to tie the knot. These days, you can choose from a variety of themes that range from classic to contemporary.
Part of making your engagement session successful is wearing a look that matches your chosen concept. To help you look pretty for your prenuptial shoot, see our tips below.
Brainstorm with your hair and makeup artist
Inform your HMUA about your shoot's theme so s/he can make recommendations on looks that would best suit you and your chosen concept. Hair and makeup are even more critical for very distinct themes (i.e. Roaring Twenties, Victorian), so do your research together. Also inform her/him about the shoot location, because your hairstyle and the type and application of makeup depend on whether your venue is indoors or outdoors.
ADVERTISEMENT - CONTINUE READING BELOW
CONTINUE READING BELOW
Recommended Videos
Think of your props and accessories beforehand
Your wardrobe will also help you pull off your theme, and your clothes should complement your hair and makeup. Prepare your clothes beforehand--most engagement sessions entail more than one look. Show your HMUA what you'll be wearing, including the accessories. The last thing you want is to waste an elaborate hairstyle because your HMUA didn't know that you'll be wearing a hat.
If you'll have several wardrobe changes, take extra care so that the clothes you pick won't mess up your hair and makeup. When changing, you can ask someone to assist you just to make sure that everything stays in place.
Stick to hair and makeup that matches several sets of clothes
As mentioned, you'll probably go through at least one wardrobe change. That already takes time, and you wouldn't want to spend too much time getting dolled up for every look, especially if you're shooting outdoors (most outdoor shoots have to be done by sunset). To minimize switching looks with every wardrobe change, opt for a simple makeup palette and a hairstyle that can match several different outfits. Make each look distinct by using a variety of accessories and props, which are easier to change.
ADVERTISEMENT - CONTINUE READING BELOW
Protect skin from the sun
A lot of couples opt for outdoor shoots because of the charm of natural light. If you'll be shooting under the sun, especially for long periods of time, go for makeup with SPF. You surely want to look your best on your wedding day, so prevent sunburn by wearing makeup and body lotion with SPF.
If you want, have your trial hair and makeup session on the day of the shoot
One of the general rules for booking your HMUA for the big day is to have a trial session prior to the wedding. Why not put that trial session to good use by scheduling it on the day of your prenuptial shoot? Not only will you be able to envision what you'll look like at the wedding, but you'll also be able to test if your hair and makeup can last the entire day.
ADVERTISEMENT - CONTINUE READING BELOW
Prepare a retouch kit, or book HMUA for touch-ups
Your hair and makeup will look great when they're freshly done, and you definitely want to retain that look the entire day. Prepare a makeup kit so you can retouch in between wardrobe changes. Among the essentials you can bring are tissue, blotting film, powder, lipstick (in the same or similar shade as the one that your HMUA used), cotton buds (for smudges), and hairspray. If you have extra budget, you may even book your HMUA to accompany you so that s/he can maintain that fresh look for you throughout the shoot.
To find a hair and makeup artist for your big day, see our listings here.

You might also want to check:
Comments
Load More Stories