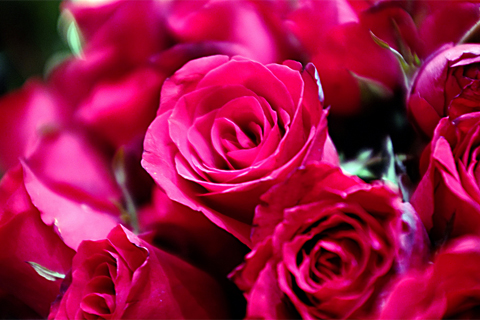 No wedding is complete without flowers--no matter what your theme is, your bouquets, boutonnières, and décor will require flowers to pull off your chosen look. Lush bundles of different flowers may be a sight to behold at your wedding, but executing such a vision doesn't come cheap.
To help you stay within budget, check out the factors that affect the prices of flowers--and keep these in mind when choosing your blooms for the wedding.

Where the Flowers are Grown
It goes without saying that flowers imported from abroad are generally pricier compared to locally-grown flowers. Blooms specifically from Holland and New Zealand, like Ecuadorian tulips, roses, cymbidiums, hyacinths, and liliums, are among the most expensive. This is because of shipping and handling costs, and the fact that their prices are highly dependent on the Peso-Dollar rates.

If you're looking for local alternatives, flowers from Baguio are a great choice. You'll notice a huge difference in the prices for locally grown cymbidiums and liliums versus imported ones. Even with the big difference in prices of local and imported flowers, you'll be delighted to know that there is not much difference in appearance between these blooms.
ADVERTISEMENT - CONTINUE READING BELOW
Lifespan of the Flowers
Imported flowers can live as long as one week, making them pricier. On the other hand, those coming from Baguio, whose seeds are acquired from abroad, can only last for three to five days. So even if the seeds of the local flowers are the same as the ones grown abroad, the locally-grown ones have a shorter lifespan because of the difference in climate.
CONTINUE READING BELOW
Recommended Videos
If you're worried about the local flowers' shorter lifespan, keep in mind that wedding bouquets and floral décor are usually done about a day before the wedding. This means that having longer lasting flowers may not be necessary, unless you plan to have an extended ceremony.
Size, Weight, and Stem Strength
Flowers that are priced according to weight are said to be more affordable compared to those that are priced based on the size of the flower. This means that you can save more on flowers that are grown by bulk, like orchids, compared to those that are grown separately, like tulips and roses. The bigger the flowers are, the more expensive they will be.
ADVERTISEMENT - CONTINUE READING BELOW
In addition to size and weight, stem strength also determines the price of the flowers. The harder the stems are, the longer the flowers will last and the more they'll cost you. If you want flowers that can handle various arrangements or styling, you can still opt for flowers with softer stems--just ask your florist to wrap a wire around the stem or have a stick beside the flower to serve as its support. Doing so will give you more options for arrangements even if you'll be using flowers with softer stems. 
Keep in mind that no matter what the blooms' prices are, flowers will eventually wilt. And besides, after the wedding, what remains important is the love that will continually blossom between you and your hubby.
For listings of florists, click here.

You may also want to check out:
ADVERTISEMENT - CONTINUE READING BELOW
Comments
Load More Stories