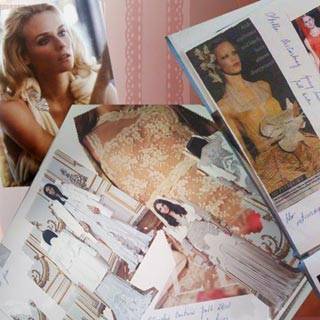 When it comes to planning an event, being OC comes in handy. In my case, The Groom is incredibly organized and efficient, so I've followed suit.

ADVERTISEMENT - CONTINUE READING BELOW

Case and point, he bought this really cute file organizer from Kikki K. in Singapore for me.
 


I actually already had a clear book ready to do the job but who am I to refuse something this cute?

It even comes with labeled post-its that come in handy for marking pages in magazines!


Majority of my own research was done online so I've created a special bookmarks folder for all the helpful websites I've found (apart from BridalBook.ph of course!). I've found venues, churches, photographers, invitations, and décor inspiration.

ADVERTISEMENT - CONTINUE READING BELOW

I download my favorite photos and save them in a special wedding folder in my computer that also has subfolders similar to what's in my clear file. Once I'm pretty set on say, the entourage dresses, I print them out with a colored printer and make a lookbook or collage.

ADVERTISEMENT - CONTINUE READING BELOW




There's no real science to it. I just stick whatever goes together onto a page: photos, fabric swatches, old wedding memorabilia, you name it. I also jot down a few notes wherever there is free space to help get my thoughts together.

 

Having photo pegs has made communicating with my designers and florist a breeze. For example, in the case of the latter, I emailed a few photos and a description of what I had in mind to my account manager at Island Rose and they were able to give me recommendations right away. I'll be meeting them for a mock-up in two weeks and I'm looking forward to seeing what they come up with.

 

I've found that filling up these books has gone hand-in-hand with ticking things off my checklist. (I'm currently using the one from Martha Stewart Weddings. It's quite comprehensive.) I find myself leafing through the pages in the car or while having breakfast, enjoying seeing it all come together.

 

117 days 'til the wedding!

 

--Isha.
Comments
Load More Stories