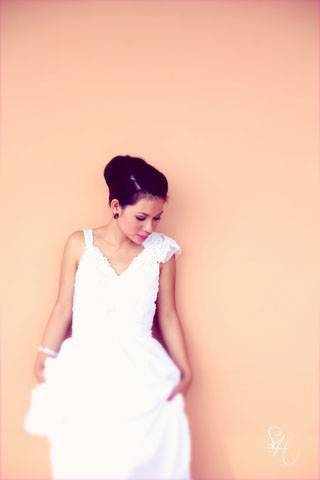 Behind the trills and frills of every wedding ceremony is a team of artists and professionals intent in capturing every arresting moment the couple and its guests share, to be immortalized for all eternity. Indeed, wedding photographers play a vital role in the nuptials, bearing the honor and responsibility of capturing the couple's precious memories on their special day.
Shadow Hype started back in 2007 as a hobby for its photographers. However, potential and opportunity clearly shone through the lens, and passion brought forth business. The company decided to venture into the wedding industry due to the intricate fusion of thrill and romance. "I choose [to cover] weddings, because I can always see two people becoming one," narrates Remy dela Cruz, one of its resident photographers. "And because of the thrill of what will come out next, what the shot will be, we never know [what to expect]".
The company's style is simple, yet memorable. Their focal promise: shooting from the heart. "[The output is] not just a photo, it's a memory being captured for the clients," shares Shadow Hype's photographer. "I always see to it that I click every shutter with heart." True to their commitment, Shadow Hype's photographers always arrive a good five hours prior to the ceremony in order to ensure that every moment is caught on camera.
As professionals, Shadow Hype's photographers aim big and dream high, working with utmost professionalism. Seeking to be on top of the photography business, its photographers are constantly honing the skills needed in their craft. "I always [find] something new and fresh for the clients," shares one of its young photographers.
ADVERTISEMENT - CONTINUE READING BELOW
Quality photography is difficult to come by, but artistic talent fused with heart is harder to find. For memories served fresh for years to come, Shadow Hype offers its services to marrying couples looking for elegant and timeless photography.
Click here to see Shadow Hype's wedding packages and sample works.

Comments
Load More Stories