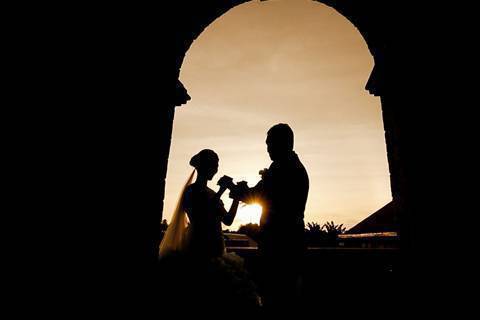 Despite the quality of timelessness behind weddings, the elements of its ceremony do evolve as modern technology continually provides opportunities for growth and expansion. When it comes to wedding videography, a team's new perspective may be what sets them apart from the others. Dubbing themselves "young, energetic, and undoubtedly artistic," Red Aisle Films brings an impressive and refreshing take to this artistically competitive industry.
Red Aisle Films employs the use of High Definition Technology, ensuring that their clients' videos are of the highest standards and quality. "I use film style editing," explains Ric of Red Aisle. "It's very cinematic with a lot of smooth movement, almost fairytale-like with a modern twist."
But for those who are traditional at heart, fret not. The company is comprised of videography professionals who have taken into heart what a wedding is all about: its emotion and candidness. "I like to capture emotions and situations as they are, no scripts or choreography. The more unguarded it is, the more genuine it becomes," Ric says. "As long as the shots help in telling and emphasizing the story, we take it," he adds.
ADVERTISEMENT - CONTINUE READING BELOW
CONTINUE READING BELOW
Recommended Videos
Despite their candid approach to wedding videography, the team is meticulous when it comes to pre-wedding preparations, ensuring that proper research is conducted before the big day to ensure the best location for shots and angles. The team also guarantees that the couple's wishes are fulfilled and their personality shines through in their work.
Dreaming big, the team has big plans for Red Aisle Films. They keep their work sharp and updated as they pursue not only the Philippine industry but the international scene as well. "We learn as much new techniques as we can, and we try them out at every chance we get," shares Ric. "We want to cover different kinds of wedding ceremonies so we won't just be inspired by different love stories, but also by different cultures, traditions and even religions."
With their roster of young, tech-savvy talents with a genuine passion and enthusiasm for their craft, Red Aisle Films is certainly a contender to watch out for.
ADVERTISEMENT - CONTINUE READING BELOW
Comments
Load More Stories