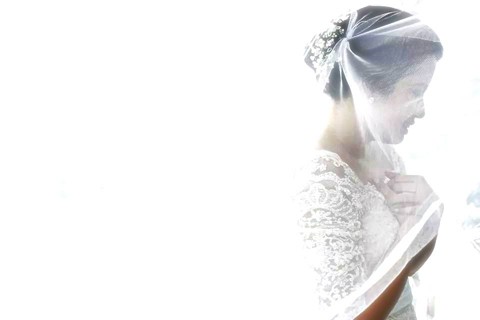 With so many gorgeous bridal styles that come out every season, choosing a wedding dress can be overwhelming. And while most brides gravitate towards the latest trends, more often than not they still end up getting a gown that's more timeless than trendy. This kind of elegance has become the signature touch that Melanie Tanada of Obra Alta Costura infuses in her designs.

While studying at the Fashion Institute of the Philippines, Melanie was already paying her dues and working part-time for a local designer. It was during this time that she honed her design aesthetic and mastered her craft until she was ready to make a business of her own.
With her years of experience, Melanie has learned how to capture her brides' selective and unique tastes, and transform them into tailor-made works of art. For her, translating different personalities into wearable masterpieces is one of the most exciting aspects of her job. And at Obra Alta Costura, the design process is collaborative, with Melanie making sure that her client's voice is always taken into consideration. She also enjoys experimenting with bold colors, fabric choices and intricate details. But while she isn't afraid to be audacious, she is careful never to lose the sophistication that Obra Alta aims to achieve.
ADVERTISEMENT - CONTINUE READING BELOW
Melanie and her team can work fast and around tight schedules, churning out custom-made gowns in less than a month, on some occasions. But they do so without ever sacrificing quality or craftsmanship. Ideally, she recommends her brides to give four months notice to have enough time for consultations and fittings.
In the future, Melanie hopes to expand her client base internationally and make Obra Alta Costura a global brand. And if her current clientele is any indication, this goal can't be too far off.
From first sketches to final touches, Obra Alta Costura gives their customers the very best. And while it certainly shows in the fine handiwork and quality of materials used, it's most evident in the love and care that goes into every dress.
To learn more or book Obra Alta Costura for your wedding, click here.

Comments
Load More Stories