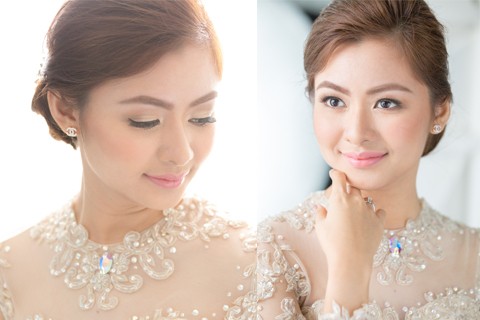 All brides want to look their absolute best on their special day. This is why choosing a skilled and talented makeup artist is crucial. The wedding is a once-in-a-lifetime event, and surely, a bride wouldn't want to leave her look to chance.

Makeup artist Lian Capili understands that brides can be particular. She shares, "Every bride should be the best version of herself on her wedding day." Since she started in the industry in 2011, she has made it her goal to help each bride achieve that. These are also the words that continue to inspire her today.

After getting her start in publishing, Lian found herself swept into the world of fashion and beauty. However, it didn't take long for her to follow her passion and transition to being a makeup artist.

In three short years, not only has she found her niche in the makeup industry but also met loyal clients who have fallen in love with her signature bridal style. Known for making her brides look flawless, blooming and radiant on their big day, Lian accentuates her clients' best features to bring out more of their natural beauty. Never one for heavy and overdone makeup, she prefers her brides to have an understated elegance.

ADVERTISEMENT - CONTINUE READING BELOW
Before styling her brides, Lian always starts with good and proper skin care. She says that prepping the face thoroughly allows the makeup to last longer, and makes the skin look fresh and glowing the whole day.

To give her clients the best possible service, Lian makes it a point to keep herself updated with the latest makeup trends and techniques. After completing her advanced beauty course in Los Angeles' Cinema Makeup School, she pursued Bridal Airbrush Training at the Temptu Pro headquarters in California. Aside from her training, Lian and her team limit their bookings to one wedding per day to ensure all their clients get the quality service they deserve.

Armed with her skills and passion for what she does, Lian surely achieves her goal of bringing out the bride's best version of herself on her big day.
To book Lian Capili for your wedding day, click here.

ADVERTISEMENT - CONTINUE READING BELOW
Comments
Load More Stories