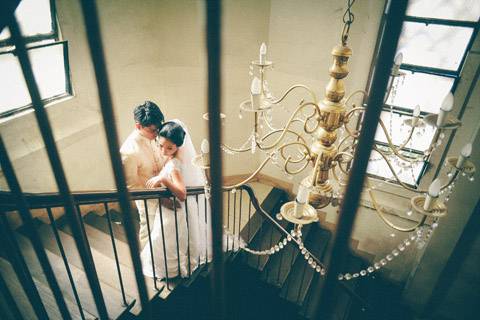 A wedding, filled with precious fleeting moments, is such a special celebration that it compels couples to have it immortalized through photos. As wedding photos serve as lifetime reminders, marrying couples exert effort in finding the wedding photographer that can fulfill their wedding coverage needs.
For wedding photography team Icebox Imaging, covering weddings should be kept "cool and fresh," the way an icebox keeps it contents. According to Icebox Imaging owner and lead photographer Michael Galang, they try to strike a balance between fashion, chic, and eclectic art. "We have a flair for the grand and the majestic, and a wonderment for what is beautiful. We try to achieve all of these in our photographs, but still try not to fall in to the trap of creating forced and pretentious images, as we want our works to remain relevant to our clients. Despite the glamor aspect, we want to keep things true and sincere."
ADVERTISEMENT - CONTINUE READING BELOW
Icebox Imaging seems to effortlessly mesh style and sincerity with their sleek portraiture style partnered with an uncanny knack for photojournalism. "After all, weddings are not just about money shots, they are about moments and stories," Michael explains.
Through beautiful images, the team aims to stir wonderful emotions in couples. Michael says, "Our job is not to sell them the pictures we take or the albums we lay out. What we do is sell you the prospect of how our photographs--through vision and treatment--not only capture memories, but on its own, create newer memories and experiences when you look at them."
CONTINUE READING BELOW
Recommended Videos
Icebox Imaging is slowly making a mark in wedding photography not only with their stylish imagery, but also with their high-end polished look without the hefty price tag. "Photography skills can be taught to anyone, but taste and sensibility is what separates us from others," Michael shares.  
Click here to get in touch with Icebox Imaging.
ADVERTISEMENT - CONTINUE READING BELOW
Comments
Load More Stories