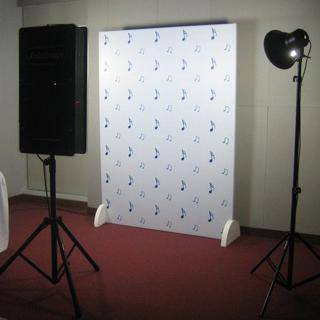 Having photo booths at weddings have become popular in the recent years, and with the myriad of suppliers offering such services, FotoSnaps presents extras that make their service unique.
"Despite the influx of photobooths, we don't see ourselves as just another photobooth," says Danette Vizmonte of FotoSnaps shares. FotoSnaps' Snap Photobooth, with its sleek and compact design, is a departure from the usual photo booths in the market. The slim machine packs a punch, as it produces high-quality print-outs. FotoSnaps' high-resolution photos are printed on high grade photo paper, ensuring that your images won't easily fade or smudge.
FotoSnaps also boasts a one-of-a-kind video booth, which can record your guests' messages and serve as a multi-dimensional guestbook alternative. The video messages may either be projected live to a Liquid Crystal Display (LCD) screen during your reception, or may be edited for a unique audio-visual presentation.
If you're the sentimental type, you can also avail of FotoSnaps' printing services, which allow you to compile all your wedding photos in a photobook. You can even do the lay-out yourself through a software that you can download for free on their site. With this feature, you can make your own wedding album, and produce as many copies as you want to give away to your parents and other loved ones. FotoSnaps also produces engagement books that double as guestbooks. The pages feature prenuptial photos and spaces for guests sign on come your wedding day.
CONTINUE READING BELOW
Recommended Videos
ADVERTISEMENT - CONTINUE READING BELOW
With FotoSnaps various services, you'll surely have lots of fun photos to remember your wedding day by.
Comments
Load More Stories